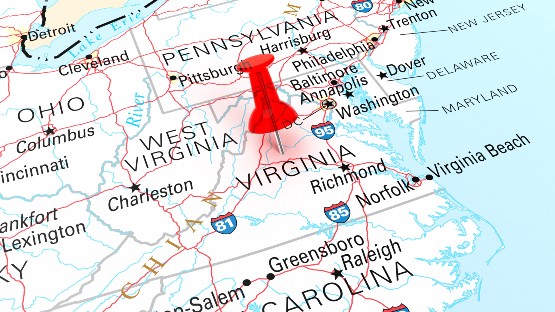 Virginia's general fund revenues for August 2023 are ahead of forecast by $204.8 million compared to a year ago.
Revenues are up 3 percent from Augusts 2022 after adjusting for policy actions. Adjusted general fund revenues demonstrate a strong economic position for Virginia compared to last year.
"As we accelerate results in the commonwealth to reduce cost of living and provide transformational investments in our communities, Virginia remains in a strong economic position," Gov. Glenn Youngkin said. "We're encouraged by the results early in this fiscal year and continue to remain intentionally conservative in our forecast to provide an added buffer as we prepare the Commonwealth for future investments and any potential economic downturn in the future."
The Commonwealth's unemployment rate fell to 2.5 percent in July 2023 and the labor force participation rate increased to 66.7 percent, the highest labor force participation rate since November 2012. The number of employed Virginia residents increased by 17,937 to 4,481,008 in July.
"For the first two months of the fiscal year, collections are ahead of revenue projections assumed in the recently enacted budget, however it is too early to draw conclusions about full-year revenue collections," Secretary of Finance Stephen Cummings said. "While the economy continues to show resilience even as interest rates have increased significantly over the past year, the risk of further rate hikes, inflation persisting above Fed targets, and other uncertainties including the potential for a federal government shutdown, cause us to remain cautious in our outlook over the near term. The next two months will provide a better indication of Fiscal Year 2024 revenue trends."