Local/Virginia
Commonwealth of Virginia Campaign sets $4.1 million goal for 2015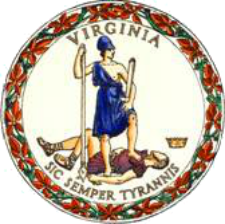 Governor Terry McAuliffe kicked of the 2015 Commonwealth of Virginia campaign (CVC) for state employee workplace giving and announced an ambitious goal to raise $4.1 million for charitable causes.  The 2015 goal is 5 percent higher than the $3.9 million donated by state employees during the 2014 campaign, which was an 8 percent increase over the $3.6 million raised the year before
"State employees came through with a remarkable effort last year and demonstrated the tremendous power that people working together for good can have," said Governor McAuliffe. "The 2014 campaign was the first time in four years that our state workforce exceeded the previous year's total, and I am confident that our state employees will respond generously to the needs of their communities once again this year."
During the CVC campaign kickoff in Richmond, the Governor presented a check for $5,000 to ChildFund International President and CEO Anne Goddard on behalf of CVC, and said that additional funds will be forthcoming.  ChildFund is a participating CVC charity and also was the official charity of the 2015 UCI Road World Championship cycling event held from September 19 – 27 in Richmond. Also on hand for the presentation was Richmond 2015 CEO Wilson Flohr. The donated funds were from sales to state employees around the Commonwealth of red, white and blue commemorative #VaBikeReady wristbands for $1.00 each to benefit ChildFund and the employee campaign.
In addition, the recipients of awards for the student CVC art contest were recognized.  The best in show grand prize winner's artwork is used on this year's campaign poster.  Award recipients were:
High Schools:
First place and best in show grand prize winner – Sun Ahn, Fairfax
Second place – Adelaide Dwyer, Newsoms
Third place – Tyler Frohlich, Drewry
Middle Schools:
First place – Tiera Butler, Cumberland
Second place – Makayla Wonpat, Spotsylvania
Third place – Linden Czeizinger, Cumberland
Primary Schools:
First place – Gyurim Kim, Fairfax
Second place – Mallory Stancill, Christiansburg
Third place – Caitlin Bergin, Franklin
Since 1997, state employees have donated $42.7 million to more than 1,000 participating charities selected annually during a rigorous process for the campaign. Their generosity has impacted the lives of many children, adults and animals, including veterans, the homeless and the hungry.