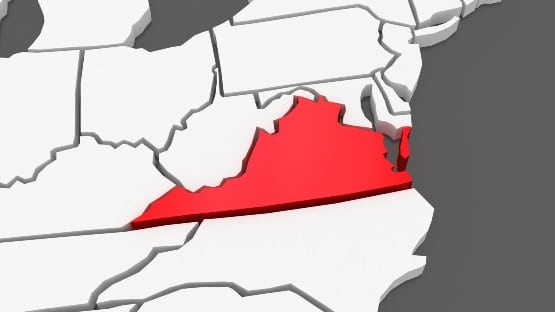 Two voting-rights groups are urging an end to the baseless rhetoric from the right about election fraud that has targeted poll workers across the country, including in Virginia, where the entire registrar's office in Buckingham County quit in the face of unfounded allegations from local Republicans.
"Voter fraud is an exceedingly rare occurrence, and bad actors in places like Buckingham County are using lies, disinformation, and outrageous claims to deceive voters into believing otherwise. Their goal is to sow doubt in the strength of our election systems and those who uphold our democracy," said Lauren Coletta, a senior advisor to Common Cause Virginia.
"We must protect the integrity of our elections and the rights of every voter. Allowing election deniers to call into question the will of the people is un-American and has no place in a well-functioning democracy," Coletta said.
Lindsey Taylor, the registrar in Buckingham County since 2019, resigned last month, after months of pressure from local Republicans who claimed, it turns out, not surprisingly, falsely, that there was fraud involved in a local school board race that had been won by a Democratic candidate by nine votes, and that there weren't enough Republicans on the county's list of poll workers.
"There were people saying that they had heard all these rumors, that the attorney general was going to indict me," Taylor told NBC News. "Mentally, I just, I couldn't take it anymore."
Taylor and two part-time staffers quit, after the office's other employee had stepped down in February.
Which means, at least for now, that there is no way for residents to register to vote, or for candidates for local office to certify their campaign paperwork.
The state elections office is having to pick up the pieces, because the local electoral board, made up right now entirely of Republicans, because the Democratic board member resigned in protest, forced out Taylor and her staff without any semblance of a plan in place.
Similar scenarios have unfolded in Montana, Arizona and Texas over the last year, as election officials and workers have left their jobs from the stress of dealing with harassment, and even death threats, from election deniers.
"Election workers live in the communities they serve and are your neighbors, family members, congregation members and school district members. They care about the community. They serve the voters, not political parties, and take pride in conducting a well-run election," said Deb Wake, president of the League of Women Voters of Virginia.
"Election Day is a long work day, but election staff work year-round to implement laws passed by Virginia's General Assembly and to help voters register and exercise their right to vote. These public servants deserve our praise and appreciation for their dedication to the fabric of our representative democracy — which is elections," Wake said.