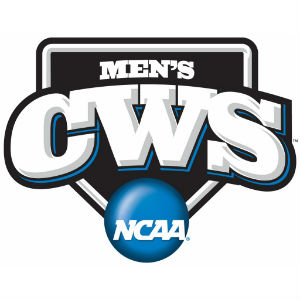 THE MODERATOR: We're joined by UVA.
COACH O'CONNOR: Wow, what a college baseball game. Ole Miss has a terrific ballclub. Ellis did a great job in a start with them. I was just really proud of our club in all areas. I thought our pitching was outstanding. I thought Nathan Kirby was really tremendous tonight. Certainly in the eighth inning those couple of walks, I'm sure he probably would want those back but he did a great job of getting us to the eighth inning and Artie Lewicki came in and was really good and gave us a chance to win.
Throughout the ballgame certainly we had a lot of opportunities. We had seven hits. I don't know how many walks and hit batters we had. But we kept getting opportunities and just couldn't get that big hit to tack on some more runs. But I guess we saved it for the dramatic there at the ninth, Irving drawing the walk and Papi getting the big clutch two-out, two-strike hit.
I'm happy that we're 1-0 and moving on. I'm really proud of our club because I thought we played really great baseball in all areas of the game, defensively, pitching and offensively and we'll be looking forward to Tuesday night.
Q. Mike, could you talk about the pitch and what your thinking was going up to the plate, what were you concentrating on?
MIKE PAPI: I had a couple of other opportunities earlier in the game to draw some guys in, I wasn't able to. Going up there in the bottom of the ninth I was looking for a pitch in the middle of the plate something I could cut in half and line to the out field somewhere.
Q. Nathan, speak a little bit about just kind of your performance, seemed pretty locked in obviously for six innings. Anything change much in that seventh or eighth when Nick got a little rattled and just how you think you did overall today?
NATHAN KIRBY: My plan was just to make them beat me. And I thought I did a good job in that. There in the eighth I missed a couple pitches and you can't do that.
Q. Nathan, last week kind of came out and they hit you right away in the first inning, didn't seem like you ever got into a rhythm. How important was it today to get off to that strong start and did you feel completely different today from last week?
NATHAN KIRBY: Yeah, last week I left a bunch of pitches up and they made me pay for it. This week I just wanted to completely turn the page and get out there and attack and force them to beat me and fortunately for me it went my way.
Q. Artie, second week in a row gotta come in in a similar situation. How much are you embracing this role and was this a little different than last week, just kind of compare the two?
ARTIE LEWICKI: Like you said, second week in a row. But it's a different experience coming out of the pen for sure especially when you're accustomed to starting. At this point you do whatever you have to do to win ballgames. And coach is going to send me out there I'm going to try to go out do my best and try to col Q. Mike, could you just I think you guys have left like 67 guys on base in seven postseason games. Is there anything you guys can do to change your approach or is it just luck, is it just bad luck at this point?
MIKE PAPI: I mean, I wouldn't consider it bad luck. I mean, we just have to simplify our approach and just use our experience to our advantage and go into the box and just know that everyone has complete trust and faith in everyone or the hitter in the box that's going to get it done.
Q. Mike, talk about what Chris was able to do to limit you when you had base runners on, like to get out of innings some of the things he might have been throwing?
MIKE PAPI: Chris did a phenomenal job today. So did our pitchers. But they were very good with runners in scoring position. They started hard. They started soft. They mixed it up. They pitched backwards a little bit and they hit their spots and they were done and when you do that you're going to get people to get under the ball or I mean not get quality contact. And that's what they did.
Q. Mike, getting back to the hit there at the end, not a whole lot of balls go over people's heads here. Did you think when you hit it that it was over his head?
MIKE PAPI: I know when I got it, I got it probably as well as I could have. But I was just hoping and praying it was going to fall somewhere out there in this cavernous park.
Q. Mike, you've been part of a lot of clutch situations in your career. You've come through. Do you think that experience helped you in a situation like that, where this is obviously the biggest stage you've ever been in that spot on?
MIKE PAPI: Right. Overall I'm just looking out and playing for the guys next to me. I'm going up there in the box. I'm trying to do everything I can to get the job done. When we have two guys like Artie and Nathan who do a fantastic job and only give up one hit one game. I mean our offense really needs to put it together and get more runs, run support up there for them.
Q. Mike, you've had a lot of big hits over the course of your career. But the emotion of this one at the College World Series the walk off, getting swarmed how did that compare, can you describe that sensation?
MIKE PAPI: I mean, simply every walk-off is awesome. It's speechless. You don't know what to say. But having it done in the College World Series makes it even that much better.
Q. Coach, could you talk about the decision of putting Irving back into the starting lineup and the job he did tonight?
COACH O'CONNOR: Well, I thought Nate Irving was really good tonight. I thought he handled Kirby really well. And obviously Artie, too. Nate Irving has caught Kirby all year long. So there really wasn't a decision, quite frankly. I did start Robby Coleman the last two ballgames, just on a really gut feel of something that I wanted to do. But this ballclub has a tremendous confidence in Nate Irving. And I thought he went up there had some real quality at-bats for us and obviously the walk he drew in the ninth was the game-winner. But he's a great player and we'll continue to assess it as we go from game to game what we're going to do.
Q. You get a win to open this thing up. Obviously the path is still not going to be easy but what does it do to get that first win, how does that set your path up for the rest of the way?
COACH O'CONNOR: Well, good. One I'd tell you that only using two pitchers is a plus. But this tournament's so different than anything we play in. Anybody plays in all year long because of the days off. And what you potentially can do with your relief pitching but certainly winning is better than losing, and I'd rather be in that 1-0 game Tuesday night because it puts you in a great position if you can win the next ballgame, the other two clubs gotta fight it out a little bit to see who you meet to go to the title. So certainly I think it's big starting 1-0.
Q. Brian, what were your emotions like during that ninth inning and during Mike's at-bat, what was it like for you in the dugout?
COACH O'CONNOR: Pretty calm and confident, quite frankly. Kind of like these two guys pitched all night with really a calmness and a confidence and Mike Papi's certainly had a great career here. He's gotten a lot of big clutch hits for us. He's one in his career has performed in key moments for his team. So certainly a lot of confidence in our dugout for him.