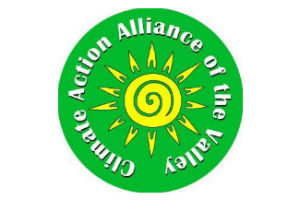 The future is a replay of the past—a combination of admirable advances and (un)avoidable setbacks. But there is something new as we look ahead, that unmistakably increasing (albeit not unanimous) conviction that, of all the risks we face, global climate change is the one that needs to be tackled most urgently and effectively. —Vaclav Smil
Our Climate Crisis
A third of Pakistan has been flooded and more than 1,000 people were killed in a "monster monsoon" that has swept away lives, homes, crops and bridges. Local climate experts are drawing a direct line to human-made climate change, saying their country has made a negligible contribution to global warming but is now suffering from its effects.
Scientists have known for some time that the Arctic is warming faster than other regions. Recent research shows that it's occurring four times faster than average, not the two to three times that has been previously reported. One result is the even faster melting of the Greenland ice sheet, which one study shows will cause the ocean to rise about 12 inches by the end of the century even if greenhouse gas emissions were halted today.  It also influences weather, like extreme rainfall and heat waves in North America and elsewhere in the northern hemisphere.
A severe heatwave and drought has caused China to suspend production in several major manufacturing regions to conserve electricity. It is also pushing them to expand their use of coal for energy as they have had to cut back on hydroelectricity. The extreme heat and drought that has been roasting a vast swath of the country for at least 70 straight days has no parallel in modern record-keeping in China.
In the American Southwest, a climate exacerbated historic drought is forcing severe reductions in water taken from the Colorado river. Together with historic heat, drought, and flooding in other places around the world, this is making climate change a secret driver of inflation by disrupting both manufacturing supply chains and agriculture.
Drought conditions and extreme weather have wreaked havoc on agriculture across the United States, but especially in the Central and Southern Great Plains, reducing yields by as much as a third compared with last year. The poor yields are likely more than a one-year blip, as climate change alters weather patterns across the country.
Saltwater intrusion from rising sea levels is threatening coastal agriculture on the Delmarva Peninsula and in the Carolinas. Thousands of acres are already unable to be farmed and it's projected that an additional tens of thousands of acres will be unusable within the century. The Nature Conservancy is promoting conservation easements to facilitate a transition of cropland to salt marsh, providing numerous ecosystem services and up to 90% of the market value for farms.
Politics and Policy
Democrats delivered a dramatic win in the effort to fight climate change.  The Inflation Reduction Act will accelerate U.S. emission cuts and put the country on a path to reduce greenhouse gases by 40 percent below 2005 levels by 2030.  This will significantly narrow the gap in our goal, under the Paris climate agreement, to cut emissions by at least half by that date.
The landmark Inflation Reduction Act amends the Clean Air Act by defining carbon dioxide and other greenhouse gases produced by the burning of fossil fuels as "air pollutants." This language was written specifically to address the Supreme Court's justification for reining in the Environmental Protection Agency earlier this year by arguing that Congress had never given the E.P.A. the authority to regulate greenhouse gases.
Other states are poised to follow California's lead in banning the sale of new gas-powered cars beginning in 2035. It will halt the sale of such vehicles in Virginia because a 2021 law, pushed through by state Democrats, links the state to vehicle emissions standards and electric car sales targets set by California. This year, Republicans tried but failed to repeal the law, which is supported by the influential Virginia Automobile Dealers Association.
A Republican led effort in the Virginia General Assembly would have prevented cities and towns from restricting access to gas utility service and propane. The bill was defeated in the House by environmentalists and Democrats because it would have stripped local governments of their ability to set climate policy.
In turn for Sen. Joe Manchin's support for the Inflation Reduction Act, congressional Democratic leaders agreed to advance legislation to streamline the approval process for infrastructure projects such as the Mountain Valley Pipeline.  Manchin's political maneuvers in support of the pipeline are, however, not necessarily certain to succeed. Environmental activists are committed to continuing the fight. Despite such opposition, the Federal Energy Regulatory Commission recently granted the company a four-year extension to complete the pipeline.
Energy
The recently passed Inflation Reduction Act climate and health bill includes a big win for the solar industry by including a 10-year extension of the 30% investment tax credit. The tax credit had dropped to 26% this year and was going to go to 22% next year. After that, it was going to end for residential projects, and go to 10% for large-scale projects.
New York City announced a $70 million initiative that will install 30,000 electric heat pumps to bring climate-friendly comfort to residents of its aging public housing units. This is part of a broader effort by New York state and city governments to reduce greenhouse gas emissions from buildings 40% by 2030.
The 835-acre solar farm that Dominion Energy plans to build at the Dulles International Airport will be the largest airport-based solar and battery development in the United States. At peak production it will provide enough energy to power about 37,000 Northern Virginia homes.
Fervo Energy, a leading geothermal energy startup, just raised $138 million to build and run a fleet of power plants fueled by the Earth's heat. They will use the same drilling techniques as the oil and gas industry, to access geothermal resources that are otherwise too expensive or technically complex to reach. Their first commercial project now under construction will produce 5-megawatts of power to support Google's data center operations in Nevada.
Virginia now has more acres in solar energy production than in tobacco. We're now creating energy in Virginia that we previously had to import as fossil fuels from other places. This is a big gain to the state economy, saving electric customers close to $50 million.
Climate Justice
The recently passed Inflation Reduction Act climate and health bill includes up to $60 billion in environmental justice initiatives. These initiatives include: 1.) reducing greenhouse gas emissions in low-income and disadvantaged communities, 2.) cleaning up industrially polluted Superfund sites that disproportionately affect communities of color and low-income residents, 3.) block grants for community-led environmental and climate projects, and 4.) funds to help make affordable housing more energy efficient.
RCF Connects, a nonprofit in Richmond California, restores abandoned homes and facilitates first-time home ownership among the city's Black and brown residents. Now, working with a grant from the California Energy Commission, they are turning these houses into a source of green energy for the grid by making each house part of a "virtual power plant." Each house will have solar panels, energy efficient appliances, and battery storage, allowing the owner to not only enjoy low energy bills but even sell energy back to the grid.
The recent catastrophic floods in eastern Kentucky, one of America's poorest areas, have exacerbated the brutal cycle of poverty. That's because low-income people are more likely to be located in flood zones, and less likely to access relief funds to repair the damages. People most often have no option other than rebuilding in the same flood prone area.
The Tennessee Valley Authority is trucking millions of tons of contaminated coal ash from an inactivated power plant. This involves huge dump trucks rumbling through the historically black community of south Memphis for the next 8-10 years to dump it in a nearby landfill. And residents have discovered that there is nothing they can do to stop it.
Climate Action
Former vice president Al Gore, a tireless crusader against climate change, couldn't believe that it took Congress so long to respond to the crisis. That changed when President Biden signed the Inflation Reduction Act into law several weeks ago. Gore ecstatically exclaimed, "It will create jobs, lower costs, increase U.S. competitiveness, reduce air pollution and, of course, tackle the climate crisis. We have crossed a major threshold, and it's going to have significant impacts on international climate action."
Spending hours in a commercial kitchen standing over the open flame and heat of a gas-burning stove can be suffocating. That's why chef Christopher Galarza has become such a big proponent of switching to induction electric ranges that he and a friend started a consultancy called Forward Dining Solutions. Switching to electric cuts down on fossil fuel consumption while improving the physical and mental toll of working in a commercial kitchen.
Harrisonburg recently added the first two EV cars to its fleet. The city has also secured grant funding for a pilot program for two electric school buses and infrastructure for the first 10 electric school buses. Councilwoman Laura Dent says next steps in cutting down the city's carbon footprint include shifting "the entire city fleet, and transit buses, and school buses" to become electric.
Moving to a four-day workweek could be a net plus for the environment by cutting down on transportation and other energy consumption but this depends on what people do during their time off work. The move to remote work also has environmental pros and cons but appears to be a net positive by cutting down on the use of fossil fuels and improving air quality.
Universal cycling could roughly erase one-fifth of CO2 emissions from using passenger cars. To do that we need to start bicycling like the Dutch. The transformation will depend on designing our communities to make it easier for people to get around by public transportation, on foot, and on bicycle.
The Virginia Clean Energy Plan, developed every four years, establishes a plan to achieve a "net-zero carbon energy economy" by 2045. Comments on what should be included in the 2022 plan are welcome through October 1, 2022.
You can email your comments to: 

[email protected]

Or you can fill out the survey at: https://www.surveymonkey.com/r/5VN2VNT)
Harrisonburg Electric Commission's Friendly City Solar program now offers customers the opportunity to participate in a community solar partnership that supports renewable energy without the high upfront costs or ongoing maintenance of installing solar panels on their home. You can find out more here.