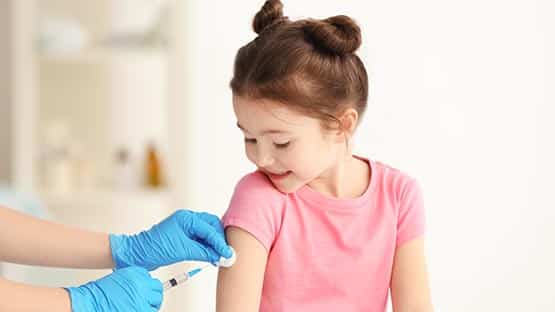 A new COVID vaccine is available and is recommended for all people over 6 months of age. The new vaccine comes on the heels of a late summer increase in COVID-19 related hospitalizations and the emergence of new coronavirus variants.
"The data showed clear benefits of vaccination in reducing serious illness, hospitalizations, and deaths. This is especially important for persons at high risk for severe COVID: young children, older adults, people with chronic conditions including obesity, and people with compromised immune systems," said Lisa M. Lee, a professor of public health at Virginia Tech, who worked for 14 years with the CDC. "CDC recommends that everyone over six months of age get this year's new COVID vaccine, as it is effective against the newer variants we are seeing in circulation this year."
Lee said if you've recently had COVID or recently gotten a different version of the vaccine, to check with your healthcare provider about the best time to get the updated shot.
Data from the Centers for Disease Control and Prevention show the recent surge remains far beneath peak pandemic numbers.
"COVID-19 remains a risk this fall and winter season, especially for people with less robust immune systems – people 65 and older, people undergoing chemotherapy, folks with chronic illness and conditions that create a compromised immune system," said Lee. "It is also a risk for people who have not been vaccinated and have not had COVID. While there are far fewer hospitalizations today than we had this time last year, it is in large part because of the protective effect of vaccine and previous infection."
The new variants appear to be more contagious and could evade existing immunity, Lee said.
"Although we have not yet seen it, the major concern with new variants is that they could cause more severe disease or make the virus more likely to cause death," said Lee.
The new vaccine should be available next week at most pharmacies, hospitals and doctor's offices.