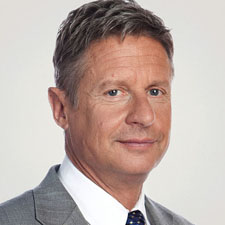 Libertarian presidential candidate Gary Johnson is polling at 5.3 percent nationwide. Could Johnson's poll numbers be a critical factor in battleground states like Virginia in November?
The most recent polling in the Old Dominion has the race leaning to Democrat Barack Obama by four to eight points. If the race tightens up this fall, a showing by the former New Mexico governor even in the 1 to 2 percent range could be a death-knell for the Republican Romney.
The Johnson campaign is touting this idea as it makes a public call on polling organizations to include Johnson in its state surveys in battleground states including Virginia, North Carolina, Florida, Nevada and Colorado.
"Zogby, Rasmussen, Gallup, CNN/Opinion Research, New York Times, Washington Post, LATimes, ABC, and CBS all know that 3 percent or 6 percent or 9 percent of the vote for Libertarian presidential candidate Gov. Gary Johnson in these states could easily cost Romney 74 electoral votes – and the 2012 presidential election," the Johnson campaign wrote in a press release that went out Monday.