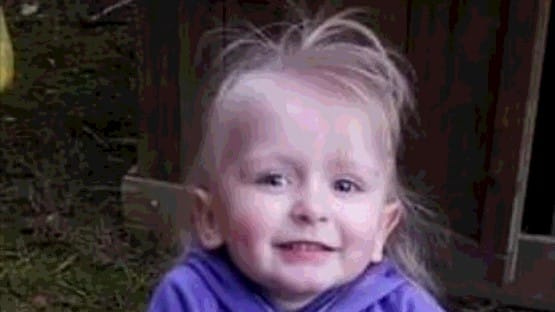 The first of two trials in the brutal torture and murder of a 3-year-old Augusta County girl ended with a guilty verdict.
Travis Brown, 31, was convicted of aggravated murder in the death of Khaleesi Cuthriell by a grand jury on Wednesday.
Brown will formally receive a sentence of life in prison with no possibility of parole early next year.
Testimony in the three-day trial revealed a harrowing final few months for the toddler, who had been placed in the care of Brown and his girlfriend, Candi Royer, who will go on trial for her role in Cuthriell's death next month.
According to investigators, Cuthriell, the daughter of Amanda Arey, an inmate at the Middle River Regional Jail, had been placed in the care of Royer in October 2020.
Arey reported that she had lost contact with Royer and hadn't spoken with her daughter in several months to a jail officer on Sept. 4, 2021, which led investigators to track down Royer and then Brown, who were arrested together in Pennsylvania eight days later.
Investigators determined that Cuthriell had died while in the care of Royer and Brown at an address on Cattle Scales Road in Augusta County where the two had been residing.
The body of the 3-year-old has still not been found.