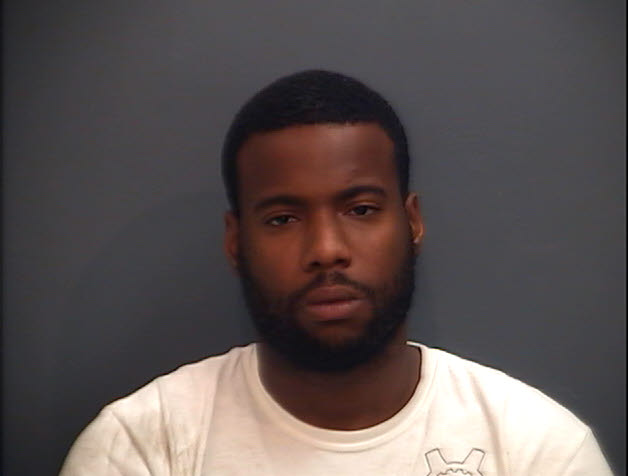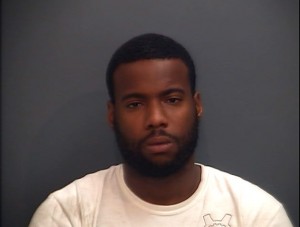 The Waynesboro Police Department has charged a New York City with several felonies after a month long investigation of credit card fraud that was sparked by an incident last month in which he tried to flee a police officer and then bribe him after he was caught.  James Joseph, 24 years old, of Brooklyn, face eight felonies associated with a September 21 incident in which officers attempted to question him about fictitious credit cards he was attempted to use.
On that date, an officer responded to Dollar General, 990 Hopeman Parkway, for a report of a man using multiple credit cards unsuccessfully to buy gift cards.   By the time the officer arrived, the man had gone.  He was seen at the Dollar General in Fishersville, where he was also trying to use multiple credits for purchases.  Eventually, officers found him at the other Waynesboro Dollar General store at 1317 West Broad Street.  When the officer attempted to identify him, the man gave a fake name and birthdate.  Since the individual was a suspect in credit card fraud and they could not positively identify him, the officer attempted to detain the man in handcuffs.  He pulled away from the officer and ran to a waiting vehicle.  The officer had to use a Taser and the assistance of other officers to get him detained.  Once they had him in custody, they found a New York identification card on him indicating the name of James Joseph.  He was subsequently arrested for a misdemeanor offense of Falsely Identifying Oneself to Law Enforcement.  During the search of his vehicle and person, the officers located several dozen gift cards and credit cards which did not bear his name. After he was transported to the Police Department, Joseph offered the officer cash to release him.  He was sent to Middle River Regional Jail without bond.
That incident led the police department to start a credit card forgery and fraud investigation.  Working with a special agent with the United States Secret Service, it was determined that several of the credit cards confiscated on Joseph at his arrest had been fabricated with credit card numbers from financial institutions that are outside Virginia.   It is believed that they numbers were hacked from the financial institutions.  The fraudulent credit cards are then used to buy gift cards and prepaid phone cards that are in turn sold "on the street."  It is believed that Joseph is a low level player in a larger organized crime operation.
The investigation resulted in eight felony charges against Joseph:
Credit Card or Credit Card Number Theft (four counts)
Credit Card Forgery (three counts)
Bribery of a Public Official
The warrants were served on Joseph on October 25 at MRRJ where he remains incarcerated without bond from the September 21st incident.