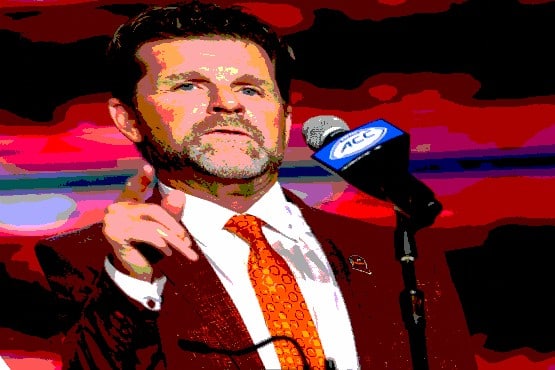 Virginia Tech football coach Brent Pry was at Vanderbilt when James Franklin took over that program, which was coming off a stretch of 27 losing seasons in its previous 28 years.
That first Vandy team, in 2011, was coming off a 2-10 season that got Bobby Johnson to decide midway through the season to retire.
That 2010 team also, ahem, had Des Kitchings, now UVA's offensive coordinator, running the offense there.
That program, according to Key, had more talent than what he inherited from his predecessor, Justin Fuente, when he took over last year.
Yikes.
"There's a couple of us on the staff here at Virginia Tech that were in Nashville at that time. And so we've had those discussions, we've had it about Vanderbilt, we've had it about Penn State. We're in a much better place. Currently, there's more guys that can make more plays at more positions," Pry told reporters at Tech's annual training camp media day earlier this week.
Pry was only about to work a 3-8 record out of last year's group, and the expectations going into 2023 aren't for much more.
The media at the ACC Football Kickoff last month slotted the Hokies in the 10th spot in the preseason football poll.
The modest goal heading into the season will be to just get to six wins, OK, seven – so that the Tech program can avoid what would be a fourth consecutive losing season.
Tech football hasn't had four straight losing seasons since the 1949-1952 era.
The ESPN Football Power Index forecasts a 5-7 season for the Hokies, and Vegas has the over/under at 5.5 wins, so, pretty much the same thing.
Pry has 11 returning starters, including last year's QB1, Grant Wells, who put up modest numbers in 2022 – 2,171 yards, a 59.1 percent completion rate, 9 TDs/9 INTs, 117.5 passer rating – and three starters from last year's O line.
The season opens with ODU, which has won two of its last three games with Tech, including a 20-17 win in last year's opener in Norfolk, then Purdue at home ahead of road games at Rutgers and Marshall.
Nothing easy in there with a group that is going to need to build some confidence early.
"We're not where we need to be, and we're still young with some of those players I'm talking about," Pry said. "But I feel better about the opportunity to make plays, feel better about the opportunity to be competitive with the personnel we have than last year at this time. There's more guys that align from a skillset standpoint to be competitive in this league. And there's more guys that aligned culturally to be competitive in this league."