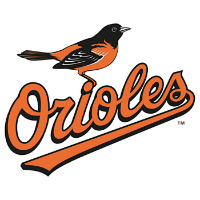 Chris Tillman and Brad Brach combined on a nine-hit shutout in a 4-0 Baltimore Orioles win over the Kansas City Royals on Thursday.
Tillman (8-1, 3.01 ERA) went seven and a third innings, giving up eight hits and striking out nine. Brach (0.84 ERA, two saves) closed the game out with an inning and two-thirds of work, giving up a hit and a walk, striking out three.
All of the offense in the game came in the fifth, on a two-run Ryan Flaherty double, an Adam Jones sac fly and a Hyun Soo Kim RBI single.
Baltimore (35-23) has a one-game lead on the Boston Red Sox (34-24) in the American League East.