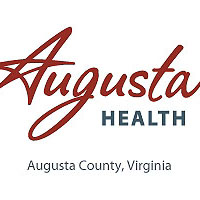 Being a nonprofit leader means demonstrating a strong commitment to the organization and community being served—personally as well as professionally.  That is exactly what Augusta Health board members and executives did when asked to make a financial gift to support an area of the hospital that is personally meaningful to them.  Every member of the board and leadership team made a philanthropic gift to the Augusta Health Foundation.
"As leaders of the organization – board and executives – it is essential that we be the first to demonstrate our commitment to Augusta Health and its patients," said Reverend John Peterson, Board Chair.  "As board members, we have been given a unique responsibility to govern Augusta Health so that its mission and vision are relevant and meaningful to its patients, employees, physicians and the community. "
In addition, some of Augusta Health's business partners and vendors have provided major gifts to support patient care needs in and around the hospital. Special funds established to meet these needs include: the Cancer Center Bridge Fund that provides for the needs of cancer patients undergoing treatment; the Musician in Residence Program that provides comfort and encourages healing for patients recovering or at the end-of-life; the Nursing Scholarship and Training Fund to ensure the professional development of Augusta Health nurses; the Shenandoah House Gifted Care Program providing end-of-life care to patients who could otherwise not afford it; and the Kathy Miller Laboratory Scholarship for students of Augusta Health's School of Clinical Laboratory Sciences.  A new Employee Emergency Fund has been established to provide financial assistance will be funded by employees and there for their coworkers in times of crisis or tragedy. The Augusta Health Care Fund is an unrestricted donation fund where contributions will be used as seed money for new patient care programs or to expand existing, but needed services.
"Before we can expect the community to make a gift to support the healing mission of the hospital, we need to first ask those closest to the organization for their commitment," said Tami Radecke, Vice President & Executive Director of the Augusta Health Foundation.  "We are fortunate to have this level of commitment at Augusta Health. While a high functioning board and leadership team should have 100% participation in personal giving, it does not always happen. Their commitment will not only provide for patient needs, but also lays the groundwork for outreach to the larger community."
In early May, the Augusta Health Foundation will launch its first-ever employee campaign, providing employees the opportunity to make a gift to support a care area of their choosing or the new Employee Emergency Fund.
The Augusta Health Foundation was established in 2001 by a large bequest from a community resident. The Foundation was considered a "reverse foundation" because its purpose was to provide grants to nonprofit organizations to improve the health of the community.  Due to changes in IRS regulations, the Augusta Health Board of Directors modified the purpose of the Foundation in 2012 to be the charitable arm of Augusta Health and to seek philanthropic gifts to provide for new and expanded patient care programs, scholarship aid for caregivers, and new facilities, technology and equipment.  Since 2012, grants to the community have continued through Augusta Health's Community Benefit Committee, and more than $300,000 in grants have been provided annually.
Augusta Health is an independent, nonprofit community hospital whose mission is to promote the health and well-being of our community through access to excellent care.  Named one of the 100 Top Hospitals in America by Thomson Reuters in both 2011 and 2012, Augusta Health has also been nationally recognized by HealthGrades as one of America's 100 Best Hospitals for clinical excellence and patient safety for the last three consecutive years.  For more information about Augusta Health, its programs or its services, please contact public relations at 540.245.7329 or 540.221.7329, or visit our website, www.augustahealth.com.