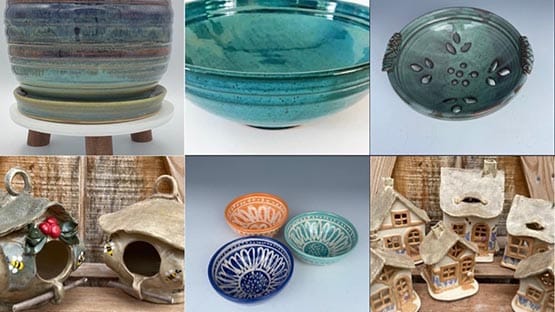 The Shenandoah Potters Guild will present its annual holiday pottery show on Nov. 25 and 26 from 10 a.m. to 4 p.m. at Jim Barnett Park in Winchester.
Hundreds of unique works created by 17 members of the Guild, ranging from functional pottery to art pieces, will be on display and available for purchase.
Each of the potters participating in the holiday show donate 20 or more bowls each to the annual Empty Bowl Supper for the Lauren Center.
The pottery show will be held at the park in the War Memorial Building at 1001 E. Cork St. in Winchester.
For more information, visit https://shenandoahpottersguild258631015.wordpress.com