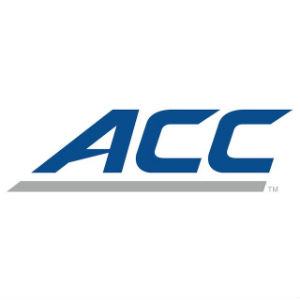 Clemson, Florida State and NC State each saw two student-athletes recognized as Atlantic Coast Conference Football Players of the Week following their performances in Saturday's league games.
Clemson quarterback Deshaun Watson was named the ACC Co-Offensive Back of the Week and the ACC Rookie of the Week for after leading Saturday night's 50-35 win over North Carolina. Tiger punter Bradley Pinion was tabbed as the ACC Co-Specialist of the Week.
FSU's Rashad Greene was recognized as the ACC Receiver of the Week for the third time this season, and Seminole offensive guard Tre' Jackson was named the ACC Offensive Lineman of the Week following Saturday's come-from-behind, 56-41 Atlantic Division victory at NC State.
NC State quarterback Jacoby Brissett joined Watson as the ACC Co-Offensive Back of the Week, and the Wolfpack's Jerod Fernandez earned ACC Linebacker of the Week recognition.
Wake Forest junior Tylor Harris picked up ACC Defensive Lineman of the Week honors. Syracuse's Durell Eskridge and Duke's Jeremy Cash were named ACC Co-Defensive Backs of the Week, and Miami punter Justin Vogel was named ACC Co-Specialist of the Week.
FSU's Greene was honored as ACC Receiver of the Week for the second week in a row. Clemson's Watson, who was also recognized as the National Freshman of the Week by Athlon Sports, has been named the ACC Rookie of the Week each of the past two weeks.
CO-OFFENSIVE BACK, ROOKIE – Deshaun Watson, Clemson, Fr., QB, 6-3, 200, Gainesville, Ga.
Watson completed 27 of 36 passes for 435 yards and six touchdowns in Clemson's 50-35 win over North Carolina.  Watson set a program record and tied an ACC mark for touchdown passes in a game.  His 435 passing yards were just 21 short of the Clemson single game record, the most by a Clemson freshman and the second most by an ACC quarterback in his first career start.  Watson also rushed for 28 yards, giving him 463 yards of total offense, the fourth highest total in Clemson history.  Only Woody Dantzler and Tajh Boyd have recorded more total offensive yards in a single game in Clemson history.
CO-OFFENSIVE BACK – Jacoby Brissett, NC State, Jr-r., QB, 6-4, 236, West Palm Beach, Fla.
Brissett threw for 359 yards and three touchdowns in NC State's 56-41 loss to No. 1 Florida State and also ran for another 38 yards. Brissett's second touchdown pass came after he eluded what appeared to be two certain sacks and earned "Top 10 play" status on ESPN's SportsCenter. Brissett has now thrown 156 passes without an interception and leads the ACC with 13 touchdown passes.
OFFENSIVE LINEMAN – Tre' Jackson, Sr., Florida State, OG, 6-4, 330, Jesup, Ga.
Jackson graded out to the highest mark by a Seminole lineman this season (92 percent) in Saturday's 56-41 victory at NC State. Jackson paved the way for an FSU offense that set season highs in total offense (531) and touchdowns (8) and had its first 100-yard rusher of the season (Karlos Williams, 126 yards).
RECEIVER – Rashad Greene, Florida State, Sr., WR, 6-0, 180, Albany, Ga.
Greene led Florida State to a 56-41 victory at NC State by grabbing 11 receptions for 125 yards and the go-ahead touchdown in the third quarter. Greene helped the Seminoles erase a 17-point first quarter deficit and remains the ACC's leader in receptions (35), receiving yards (543) and yards per game (135.8). He is just seven catches away from becoming Florida State's all-time leader in receptions.
DEFENSIVE LINEMAN – Tylor Harris, Wake Forest, Jr. NT, 6-4, 285. Baton Rouge, La.
Harris recovered three fumbles, including one for a touchdown in Wake Forest's 20-10 loss at Louisville.  Harris' three fumble recoveries are the most by an FBS player in a single game since at least 2000.  His second fumble recovery came in the first quarter and set up a field goal that gave Wake Forest a 3-0 lead. Midway through the third quarter, Harris broke through the line, stripped QB Reggie Bonnafon of the ball and then recovered it himself in the end zone for a touchdown.  The score put the Deacons in front 10-7. Harris finished the game with four total tackles (one solo and three assists) in addition to the sack and forced fumble.
LINEBACKER – Jerod Fernandez, NC State, Fr.-r, MLB, 6-1, 231, Lake Mary, Fla.
Fernandez intercepted two passes in Saturday's game against top-ranked Florida State, leading to 10 Wolfpack points. Fernandez also broke up a third pass and had a half-tackle for loss. He finished the day with four tackles on 53 snaps.
CO-DEFENSIVE BACK – Durell Eskridge, Syracuse, Jr., FS, 6-3, 203, Miami, Fla.
Eskridge posted a season-high nine tackles and contributed two takeaways, including a 29-yard interception return for a touchdown, against eighth-ranked Notre Dame. With Syracuse trailing 21-3 in the third quarter and the Irish at the Orange 32-yard line, Eskridge pounced on a fumble to thwart the potential scoring drive. Two possessions later, Eskridge intercepted on the Irish 29 and returned the pick back for Syracuse's second touchdown in the 31-15 loss. It was the fifth interception of Eskridge's career and his first of the season. It marked the first interception return for a touchdown by a Syracuse defender since the 2012 regular-season finale at Temple.
CO-DEFENSIVE BACK – Jeremy Cash, Duke, Jr.-r, S, 6-2, 205, Miami, Fla.
Cash posted a game-high 10 tackles, including one tackle for loss, while creating two turnovers on forced fumbles in Saturdaynight's 22-10 loss at Miami. Cash also applied two quarterback pressures and broke up a pass. Cash spearheaded Duke's defensive effort, which limited the Hurricanes to 9.5 fewer points than their average entering the game and 19.0 points below their scoring average in home games. Cash and the Blue Devils limited Miami to 2-of-13 (.154) on third down conversions
CO-SPECIALIST – Justin Vogel, Miami, So., P, 6-4, 210, Tampa, Fla.
Vogel had eight punts for 347 yards for an average of 43.4 yards per punt in Saturday night's 22-10 win over Duke. Vogel dropped three punts inside the 20-yard line and tied a season best with a 56-yard boot.
CO-SPECIALIST – Bradley Pinion, Clemson, Jr., P, 6-6, 230, Concord, N.C.
Pinion had five punts for an average of 46.6 yards and placed three punts inside the 20 to help the Tigers to a 50-35 win over North Carolina.  Pinion's net average of 42.2 yards came against a North Carolina team that has had five punt returns for touchdowns over the last two years.  Pinion also handled nine kickoffs and had four touchbacks on those attempts.  North Carolina's average start after a kickoff was its own 23.