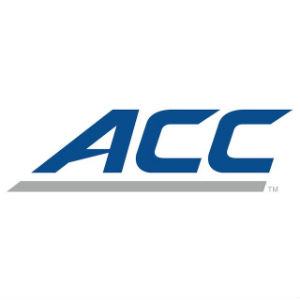 Four Florida State student-athletes are among the eight honored as Atlantic Coast Conference Football Players of the Week following their performances on Saturday.
In his first career start at center, the Seminoles' Cameron Erving was recognized as the ACC Offensive Lineman of the Week following FSU's 30-26 win at Miami that clinched the outright Atlantic Division title for the unbeaten Seminoles, who will be making their third straight appearance in the Dr Pepper ACC Football Championship Game. Erving was joined by FSU safety Jalen Ramsey (Defensive Back of the Week), place-kicker Roberto Aguayo (Specialist of the Week) and running back Dalvin Cook (Rookie of the Week).
Georgia Tech's DeAndre Smelter received ACC Receiver of the Week honors, and the Yellow Jackets' P.J. Davis was tabbed as Linebacker of the Week following Saturday's 28-6 win over 19th-ranked Clemson that clinched at least a share of the Coastal Division title.
North Carolina quarterback Marquise Williams was named the ACC Offensive Back of the Week for the third time this season after leading the Tar Heels' 40-35 win over Pitt. Virginia Tech's Dadi Nicolas was recognized as the Defensive Lineman of the Week for the second time this year following his contributions to the Hokies' 17-16 road victory at No. 21 Duke.
The player of the week honors are also the second of the season for Florida State's Erving, Aguayo and Cook, as well as Georgia Tech's Davis.
OFFENSIVE BACK – Marquise Williams, North Carolina, Jr., QB, 6-2, 220, Charlotte, N.C.
Williams accounted for four touchdowns in UNC's 40-35 victory over Pitt, completing 23 of 40 attempts for 276 yards and one touchdown and rushing 19 times for 122 yards and three scores.  Williams completed a school-record 16 consecutive passes during one stretch. Williams scored on runs of 23, 2 yards and 45 yards.  He extended his UNC career record for rushing touchdowns by a quarterback to 19, including a team-best 10 this season. Williams' 628 yards rushing this season are also a UNC record for a quarterback.
OFFENSIVE LINEMAN – Cameron Erving, Florida State, Sr.-r, C, 6-5, 308, Moutrie, Ga.
Erving was impressive in his first career start at center, leading Florida State to a 30-26 victory over Miami on Saturday. Erving had started 37 consecutive games at left tackle, but moved to center to face the Hurricanes. He did not allow a sack and had the highest grade on the offensive line as FSU outscored Miami 20-3 after halftime and rolled up 244 yards of total offense in the second half. Quarterback Jameis Winston didn't skip a beat with Erving at center, throwing for 304 yards, while Erving helped open holes for true freshman running back Dalvin Cook to rush for 92 yards and two touchdowns on just seven carries
RECEIVER – DeAndre Smelter, Georgia Tech, Sr., WR, 6-3, 225, Macon, Ga.
Smelter led all receivers with five catches for 77 yards and a touchdown in No. 22 Georgia Tech's 28-6 win over No. 19 Clemson.  Smelter's 5-yard TD reception in the third quarter was Tech's first offensive score of the game. In the fourth quarter, Smelter's 18-yard catch on Tech's first drive made him the 21st 1,000-yard receiver in school history.
DEFENSIVE LINEMAN – Dadi Nicolas, Virginia Tech, Jr.-r,  DE, 6-3, 234, Delray Beach, Fla.
Nicolas had a career-high eight tackles, including three tackles for loss and two sacks, to go along with five quarterback hurries as the Virginia Tech defense shut down Duke late in pulling off the 17-16 upset over the No. 21 Blue Devils in Saturday's ACC road game.
LINEBACKER – P.J. Davis, Georgia Tech, So., LB, 5-11, 218, Cairo, Ga.
Davis led the Yellow Jackets' defense with 13 tackles as No. 22 Georgia Tech knocked off No. 19 Clemson, 28-6. Davis' 13 tackles are the second double-digit tackles game of the season and one shy of a career high (14 at Pitt). He added one tackle for a loss of seven yards and 0.5 sack for loss of five yards. Clemson's six points were the fewest by a Top 25 team vs. Georgia Tech since 2007, when No. 13 Clemson scored three in a 13-3 loss. Davis leads all Tech defenders with 90 tackles.
DEFENSIVE BACK – Jalen Ramsey, Florida State, So., S, 6-1, 204, Smyrna, Tenn.
Ramsey's all-around defensive performance keyed the Seminoles' 30-26 win at Miami. Ramsey forced a fumble on Miami's first offensive play and had the game-ending interception on the Hurricanes' final play. In between, Ramsey broke up four passes, had three tackles, including a tackle for loss and blocked an extra point that loomed large in a game the Seminoles won by four points. Ramsey was also named the Athlon Sports National Defensive Player of the Week on Sunday.
SPECIALIST – Roberto Aguayo, Florida State, So.-r, PK, 6-1, 203, Mascotte, Fla.
In a game in which the Seminoles never led until the final minutes, Aguayo's perfect performance on field goals and extra points in Saturday night's 30-26 win at Miami proved essential. Aguayo hit a 37-yarder to bring the Noles within 23-20 at the start of the fourth quarter and tied his career long with a 53-yarder to again cut the deficit to three points – 26-23 – with 7:12remaining. Aguayo leads the ACC scoring by kicking and is tied for second among kickers nationally (10.1 ppg).
ROOKIE – Dalvin Cook, Florida State, Fr., RB, 6-0, 200, Miami, Fla.
Cook made a triumphant return to his hometown, leading FSU to a come-from-behind 30-26 victory at Miami on Saturdaynight. With the Seminoles down 16-0, Cook scored  on a 44-yard touchdown run to put the Seminoles on the board in the second quarter. Cook's 26-yard touchdown run with 3:05 left in the game erased a three-point deficit and served as the game-winner. He finished with 92 yards and two scores on just seven carries and added two receptions for 18 yards.