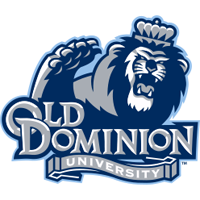 The Old Dominion University Monarchs (13-1/2-0) won their 10th straight with a 72-51 Conference USA victory over Marshall Thursday night at the Henderson Center.
Graduate student Jonathan Arledge led the Monarchs with 13 points, followed by 11 points from junior guard Trey Freeman and sophomore guard Jordan Baker.Sophomore guard Ambrose Mosley added nine.
Marshall trailed 30-25 with 3:33 left after a Austin Loop three-pointer, but the Monarchs shut them out the rest of the way and took a 35-25 halftime lead thanks to a two-pointer and a three-pointer from Arledge.
ODU led by as much as 26, 70-44 with 4:32 left in the game on a Freeman basket.
The Monarchs shot .483 (28-58) from the field and held the Thundering Herd to a .370 (17-46) shooting from the field. ODU also outrebounded Marshall, 36-26 as Freeman led with eight followed by Arledge with six. ODU also dished out 18 assists as senior forward Richard Ross led with a career high five and Keenan Palmore had three. ODU also outscored Marshall, 30-6 in the paint and 18-12 in points off turnovers.
The Monarchs travel to bowling Green, Ky. to take on the Hilltoppers of Western Kentucky Saturday at 5:30 pm ET. The game will be televised nationally on American Sports Network.
ODU Head Coach Jeff Jones
Opening Statement: "It's always nice to get a road win, and I told the guys coming in here, this isn't an easy place to play so we're extremely happy to get the win. I thought we struggled in the first half, and didn't take very good care of the ball, but in the second half, we turned it up and were able to get that cushion. We had guys come off the bench and play a bunch of minutes and were very effective in doing so."
On shutting down Marshall's Ryan Taylor: "We came out, and we've been talking about [Marshall's] Ryan Taylor for a couple days, and he knocked down those two shots in the beginning, and we weren't doing the things we had talked about doing, so that was disappointing. Offensively, at first, it was like we were running in mud- we were a step slow. But then, we brought Denzel Taylor into the game- that was crucial. I think Ryan only got one more bucket that half."
On the team's defensive play thus far this season: "I hope it's a combination of both [playing hard and being smart.] We've played well defensively, but there's only been a handful of games that I would say, over the course of 40 minutes, that we have played at a very high level. We have shown the ability during stretches of the game where we have really turned our defense up. Some of the things we have tried to emphasize is we have to defend every possession. We can't take possessions off- we're not good enough. I think that they're buying in, and have a decent understanding of how we need to play to be successful, and if we get away from that, we're not nearly as good."
Jonathan Arledge
On overcoming a sluggish start: "I feel like we just picked up our urgency on defense and were more patient on offense. The first half we had 13 turnovers. That's uncharacteristic for us. We average 11 turnovers a game and had 13 in the first half. We were just rushing a lot and we weren't in the flow of what we do. In the second half we were able to calm down, get our feet under ourselves and play with some more urgency on defense. It started with defense."