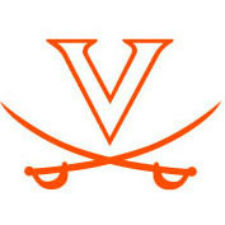 The top-ranked UVa. baseball team piled up 19 hits in a resounding 17-2 victory over William and Mary Wednesday evening at Plumeri Park in Williamsburg, Va. The Cavaliers (3-1) scored six runs in the second inning and blew the game open with a nine-run sixth inning.
Mike Papi (Jr., Tunkhannock, Pa.) hit a grand slam and drove in a career-high six runs to highlight Virginia's offensive explosion. Brandon Downes (Jr., South Plainfield, N.J.) homered as part of a three-hit night, while freshman Daniel Pinero (Toronto, Ontario) also recorded three hits. Eight Cavaliers had multiple-hit games.
UVa starting pitcher Artie Lewicki (Sr., Wyckoff, N.J.) went five strong innings, giving up a pair of runs and four hits while striking out six as he earned his first win since May 26, 2012. Four UVa relievers combined to allowed just two baserunners in the final four innings. Bryson Kauhaahaa (0-1) suffered the defeat after allowing six runs (one earned) in two innings.
After a quick and scoreless first inning, Virginia took advantage of a pair of errors in scoring six times in the second frame; only one run was earned. Downes led off with a walk and moved to third on a Derek Fisher (Jr., Rexmont, Pa.) single. One out later Kenny Towns (Jr., Burke, Va.) hit a sac fly to left for UVa's first run and Nate Irving (Jr., Yonkers, N.Y.) hit a two-out single to bring in Fisher, who had stolen second and moved to third on a throwing error.
The inning spiraled out of control for the Tribe when first baseman Willie Shaw came off the base on Pinero's routine grounder to shortstop Tom Hoehn. Branden Cogswell (Jr., Ballston Lake, N.Y.) walked to load the bases, and Papi crushed a 1-0 fastball over the right-field wall for his third career grand slam. It marked his first homer of the 2014 season.
William & Mary (2-2) got on the board in the fourth inning on Michael Katz's two-run home run to center field, his fourth long ball in as many games.
McCarthy responded by cranking a long solo homer to right-center in the fifth to push the UVa lead to 7-2. It was McCarthy's first home run of the season.
The floodgates opened when the Cavaliers scored nine times while sending 15 batters to the plate in the sixth inning. With the bases loaded and one out, Papi ripped a two-run single to center. McCarthy then launched a high fly ball to center field that was dropped by Derek Lowe, allowing two runs to score and McCarthy to advance to third. Downes homered to center on the next pitch to make it 13-2. Facing new pitcher Sean Rutherford, Irving and Pinero later hit back-to-back RBI singles and John La Prise (So., Exton, Pa.) followed by slapping a run-scoring double to left.
UVa stretched the lead to 17-2 in the seventh on a sacrifice fly from Nick Howard (Jr., Olney, Md.).
Virginia plays its home opener at 3 p.m. Friday when east carolina comes to Davenport Field in the first of a three-game weekend series.