Liberty Basketball hires Derek Johnston as assistant coach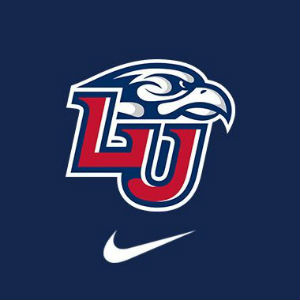 The Liberty men's basketball coaching staff has rounded out as Ritchie McKay announced the hiring of assistant coach Derek Johnston.
"I really think the addition of Derek Johnston to our staff will be terrific," McKay said. "He has been a part of some programs with great coaches that has resulted in winning basketball. We are thrilled to welcome him and his wife Andy to our basketball family. They will add a ton of value to our campus and our program."
Johnston comes from the University of Alabama Huntsville where he served as an assistant coach under head coach Lennie Acuff. During his three years at UAH, Johnston helped the Chargers win two Gulf South Conference (GSC) regular season titles and a GSC tournament title. Alabama Huntsville appeared in two NCAA Division II tournaments including hosting the 2016 NCAA South Regional, the same year UAH advanced to the final.
"I am very humbled and thankful to Coach McKay for this opportunity," Johnston said. "My wife and I are very excited to get to work with the high-character staff and student-athletes he has assembled at Liberty. It is a very exciting time for the university and Flames basketball. We can't wait to join in the pursuit of Training Champions for Christ."
While at UAH, Johnston led the program's recruiting efforts and was in charge of opponent scouting. A native of Lexington, Ala., Johnston was a part of a coaching staff that developed a potent offensive attack, averaging 83.7 points per game, which ranked No. 32 throughout Division II this past season.
Johnston has quickly moved up the coaching ranks over the last eight years. Prior to UAH, Johnston was an assistant coach for one of the best Division III programs in the country in Williams College. During his time in Massachusetts, Williams College advanced to the Division III Elite Eight in 2013 and the Final Four in 2014. Johnston was instrumental in recruiting at Williams College including the d3hoops.com National Rookie of the Year. From 2010-12, Johnston began his coaching career as the head coach at Lexington High School (Lexington, Ala.) Johnston revamped the program, guiding the school to its first county championship since 1995.
"I could not be any happier for Derek and Andy because of the amazing job he did here (Alabama Huntsville)," Acuff said. "Derek will be the sixth Division I assistant I have had in the last few years and he is every bit as prepared as any of those men. He is great at relating to players and I think he and Liberty will be the perfect fit for each other."
Johnston replaces assistant coach Vic Sfera, who took a coaching position at UNC Charlotte.
"He has the three qualities to be a great coach: humility, hungry and smart," Acuff added. "He is highly intelligent with a humble spirit and shows a desire to be great. He will really work hard at recruiting."
Comments