Jim Webb rules out independent run for president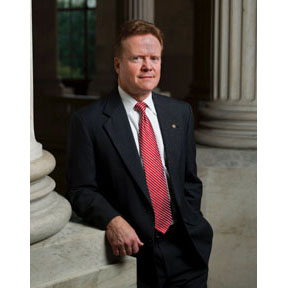 Former U.S. Sen. Jim Webb couldn't make headway in his brief bid for the Democratic Party presidential nomination.
Now Webb is ruling out a run for president as an independent.
"We looked at the possibility of an independent candidacy. Theoretically it could be done, but it is enormously costly and time-sensitive, and I don't see the fundraising trajectory where we could make a realistic run," Webb said today in a speech to the World Affairs Council of Dallas/Fort Worth, Texas.
Webb, 70, represented Virginia in the U.S. Senate from 2007-2013. His upset victory in an unexpectedly tight 2006 Senate race with Republican George Allen effectively ended Allen's political career, which had seemed at the time to be on a trajectory toward a possible presidential run in 2008.
Webb was an effective legislator in the Senate, his hallmark being the Post-9/11 GI Bill, and he was one of the first to bring attention to issues with income inequality.
But he seemed to have disdain for retail politicking, reflected in his decision not to seek a second term in the Senate, making his announcement last year that he was considering a run for president a bit of a surprise.
Webb was never able to get above 1 to 2 percent in the national polls before suspending his campaign in the fall, saying at the time that he would still consider his options for making a run as an independent.
– Story by Chris Graham
Comments