Inside the Numbers: Virginia neutralizes NC State's post game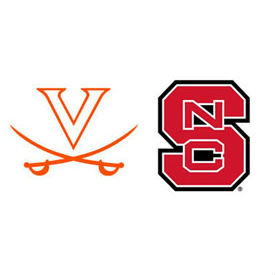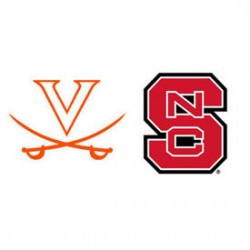 NC State had a 40-22 advantage in points in the paint, rebounded 40 percent of its misses, and had a 14-5 edge on Virginia in second-chance points. And yet I still assert that the 'Hoos neutralized the Pack's post game in the 68-51 win Sunday night.
A couple of reasons why
Yurtseven was largely absent. Sophomore 7-footer Omer Yurtseven scored on a short hook shot on State's second possession of the game, taking advantage of 6'7" Isaiah Wilkins, who drew the assignment on the big man after Yurtseven lit up #19 Clemson for 29 points in the Pack's 78-77 win Thursday.
He would only make two more shots the rest of the way, just one in the second half, on a scramble play in which the ball ended up in his hands in the lane by total chance.
Yurtseven averaged 22.5 points per game in NC State's wins over Duke and Clemson this week. He finished with six on 3-of-8 shooting in 25 minutes.
Keatts went small, out of necessity. State coach Kevin Keatts took Yurtseven out of the game at the 16:23 mark of the first half, sat him for six minutes, with just one foul, then had to sub him out again for the final 4:43 when the big man picked up his second foul.
Yurtseven, playing nine minutes in the first half, and 25 for the game, never really got going, and the lineup plus-minuses bear that out.
State's worst lineup from a plus-minus perspective was its starting lineup – Yurtseven, Abdul-Malik Abu, Al Freeman, Torin Dorn and Braxton Beverly, which finished with a -8.
Its second worst lineup was Abu, Beverly, Lavar Batts, Markell Johnson and Yurtseven, which finished with a -6.
There's your game right there, from a lineup plus-minus perspective – two lineups at a combined -14 in a 17-point loss.
The ineffectiveness of the big lineups forced Keatts' hand, and he never could find a group that could get above a +2.
For comparison, Virginia's starting five – Devon Hall, Kyle Guy, Ty Jerome, Isaiah Wilkins and Jack Salt – finished with a +10.
More analysis from the box
Shot chart: According to SCACCHoops.com, State attempted 30 shots at the rim – layups or dunks – and shot 18-of-30 on those shots.
Which comes out to 60 percent shooting, and sounds nice, except when you consider – that's 60 percent on layups and dunks.
Virginia, on its end, was 10-of-14, 71.4 percent, on its shots at the rim.
On jumpers and threes, the Pack was a woeful 5-of-26 (19.2 percent), including 2-of-16 on threes. Virginia was 48.1 percent on jumpers (13-of-27) and a blistering 57.1 percent (8-of-14) from three-point range.
Ball control: Ty Jerome had six assists, good, but also had six of UVA's season-high 15 turnovers, ugh. Nigel Johnson, in 25 minutes off the bench, had five assists and didn't turn the ball over.
State also had 15 turnovers, and Virginia had a slight 22-20 edge in points off turnovers for the game.
Story by Chris Graham