Politics
His brain farts smell important: We're talking, of course, about Donald Trump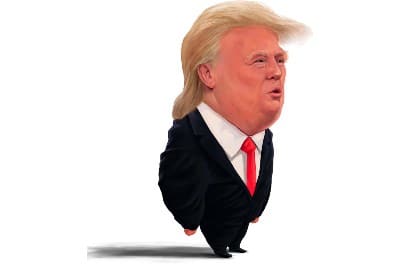 "By copy of this TRUTH," Donald Trump wrote on his social media app, Truth Social, "I respectfully request that these documents be immediately returned."
He seems to actually expect that the Department of Justice is going to move, quickly, to return his stolen top secret documents because he wrote something on the 2020s update to MySpace.
Which, OK, yeah, this is par for the course for a guy who also seems to think that he can just wave his hand over a box of stolen national security files to declare them declassified.
"By copy of this RANDOM THOUGHT THAT I JUST HAD," you can imagine him thinking, "I hereby declare, you know, something. I forget what. It was important."
"By copy of this THING I SCRIBBLED WITH A SHARPIE ON A DRY ERASE BOARD," he wants you to know, and he doesn't care that he just ruined the dry erase board, "I'm king of the universe."
His doodles carry the weight of law.
His dreams have the force of ratified constitutional amendments.
"By copy of THAT ONE WHERE VLAD, KIM AND MBS SAW ME HIT A HOLE-IN-ONE," which was the result of him finishing off an eight-piece box with two extra-large Mountain Dews while watching Jeanine Pirro interview Lara Trump, and they talked about Ivanka, "as far as I'm concerned, that actually happened."
"By copy of THAT OTHER ONE, THE WEIRD ONE, WITH MARLA, IVANA, WHATEVER THE ONE I'M MARRIED TO NOW, AND NANCY PELOSI …"
You're worried about where this one is going.
"Honestly, Nancy isn't all that bad for 82."
You know he has the hots for her.