Game Notes: VMI baseball to host Radford, JMU mid-week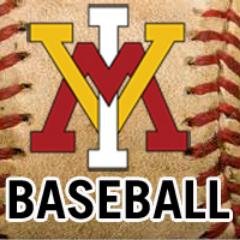 VMI baseball returns to action Tuesday, when the Keydets take on the Radford Highlanders in a make-up game at Gray-Minor Stadium. First pitch is set for 4 p.m. The following night, VMI plays host to James Madison at 6 p.m. in a game that marks the first VMI home game to be video streamed this season.
How to Follow
Both games will include live stats. Wednesday's game can be seen free of charge – with participating provider – on ESPN3, with Wade Branner providing play-by-play and Chris Graham on color commentary. In addition, periodic updates can be found on the @VMIbaseco Twitter page.
Probable Starting Pitchers
Tuesday: RU LHP Mack Krupp vs. VMI LHP Jon Clines
Wednesday: JMU TBA vs. VMI TBA
Leadoff Hitters
Nathan Eaton was key in VMI's Sunday win over UNCG, going 2 for 3 and reaching base four times in five plate appearances, as well as pitching 2 2/3 hitless innings to close out the game for his first win since May of 2016.
The Keydet series with Radford has been even for the past several years, as over the last eight contests between the clubs, each side has won four. The Keydets have won six of the last eight against JMU, including sweeping last year by scores of 6-1 in Harrisonburg and 7-6 in Lexington.
Senior Jacob Jaye has been among the top-25 in Division I in walks for much of the year, and in the process, has moved up to fourth all-time in that statistic at the Institute. Jaye has walked 103 times in his career, 19 behind third-place Kelly Sweppenhiser, with only Sam Roberts and Franco Martin above those two.
Next Time Out
After these midweek games, the Keydets play host to The Citadel Friday at 6 p.m. to open the first home conference series of the year.