Fishburne baseball ranked in state poll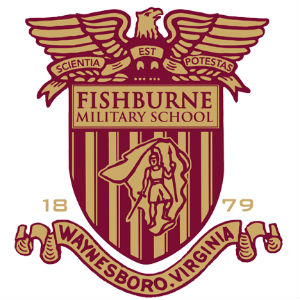 The Fishburne Military School baseball team made its first appearance on the VISAA Division 2 state baseball poll this week.
The Caissons are currently ranked 11th in the state. The top 12 teams make the state playoffs.
The Caissons are 2-1 in the VIC with their only conference loss coming to Miller School, which is currently ranked third. Their two conference wins came against Eastern Mennonite and Roanoke Catholic, which is currently ranked fourth in Division 3.
FMS also has wins against Buffalo Gap High School and Hampton Roads Academy.
The Caissons' other two losses came by a combined 2 runs, losing one-run games to Fork Union (currently 11th in Division 1) and St. Anne's-Belfield in the first game of the season.
The Caissons will play a difficult stretch of games in the next two weeks starting with Grace Christian today and then Carlisle on Thursday, Massanutten on Friday, VES on Saturday, Shenandoah Valley on Sunday, Blue Ridge in a week from Tuesday, and North Cross in a week from Thursday.
There are still several chances for the Caissons to improve their position in the state as North Cross is the fifth-ranked team in Division 3; Covenant and Hargrave are also ranked in Division 2 at six and nine, respectively.
The Caissons host Hargrave on April 26 and travel to Covenant on April 29.
Comments