Top News
Federal agencies name Liberty University a Center of Academic Excellence in cyber education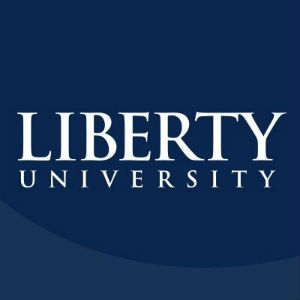 The Liberty University Center for Cyber Excellence has been formally recognized by the National Security Agency and the Department of Homeland Security as a National Center of Academic Excellence in Cyber Defense Education.
"This is a very distinguished honor for Liberty and allows us to join a select community of schools that have programs that demonstrate the nation's highest levels of excellence in cybersecurity," explained Dr. Allen Harper, online chair and executive director of the Center for Cyber Excellence. "This designation is widely accepted as the gold standard for a cyber program."
The goal of the CAE program, jointly sponsored by the two agencies, is to reduce vulnerability in the national information infrastructure by promoting higher education and research in cyber defense and producing professionals with cyber defense expertise. Liberty underwent careful evaluation by the NSA and DHS to affirm that it meets the rigorous requirements.
Earning the designation was a collaborative effort by several Liberty departments, including the Office of the Provost, Information Technology, IT Security, Registrar, Center for Academic Development, Career Center, Marketing, and Creative Media, as well as the School of Nursing, Helms School of Government, and the School of Business.
"The driving force behind every change we implement in the School of Business is creating increasing value for our students," said Dr. David Calland, interim dean. He called the designation a "stand-out" example of this effort. "This was begun many years ago by Dr. Michael Hart and culminated under Dr. Allen Harper and the collaborative team supporting this progress. We are thrilled with this achievement, and we look forward to the impact on our students in the program."
The designation applies to Liberty's largest cybersecurity degree program, the Bachelor of Science in Information Technology with Data Networking and Security specialization, which is available residentially and online. Liberty is actively pursuing CAE-CDE for its five other cybersecurity degree programs. Liberty offers three online and residential undergraduate cybersecurity programs as well as three master's level online programs. (Learn more at Liberty.edu/Cyber).
After receiving CAE, schools must reapply every five years; Liberty's current designation applies through August 2023.