Top News
Chiarolanzio records 100th career win as Fishburne wrestling coach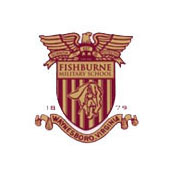 Fishburne Military School wrestling coach Rich Chiarolanzio picked his up 100th career coaching victory on Saturday at the Mountaineer Classic at Madison County High School.
The Caissons (16-2) picked up two wins in the Classic, over Fork Union and Charlottesville, and gave the #8 team in the state, Eastern View, its toughest match of the tournament in defeat.
For Chiarolanzio, the focus was not on his coaching accomplishment, but on the team.
"Going in to this one we know it would be some of the toughest team competitions we have seen all year," said Chiarolanzio.
The most exciting match of the day was the win over Fork Union. That match was tied at 30-30 before FMS picked up two pinfall wins late to nail down the victory.
"The kids did a great job once again. Several of them broke the 20 win count on the season this weekend and a few closed in on it and will break it this week," Chiarolanzio said.