Sports
Back to the drawing board for Mendenhall, UVA football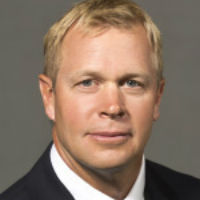 UVA coach Bronco Mendenhall's take on the 37-20 egg that his team laid at the foot of FCS Richmond in his debut? He's asking them to do too much.
This is going to be a long season, folks.
"I think I've clearly given this particular group too much and need to look hard at what they are capable of and give them their best chance to help our team win," Mendenhall said by way of assessment.
Another way to look at the result was that the Cavs weren't asked to do enough. On offense, the Cavs only ran the ball 18 times – three sacks got lumped into the official total – and gained just 63 yards.
Quarterback Kurt Benkert, in his first college start, was the lone bright spot, completing 26 of his 34 pass attempts for 265 yards and three touchdowns, but, be careful, he threw for 83 yards and two touchdowns in garbage time, when he was inexplicably left in the game, exposure to injury be damned.
Benkert's lone pockmark – a poor decision compounded by a more poorly thrown ball on a third-quarter interception that had at the time the feel of sealing the deal, with Richmond up 23-7.
By and large, Benkert and his receiving corps did their job, but, again, be careful, this was a Richmond team that didn't exactly come into the game known for its defensive prowess, having allowed 24 touchdown passes a year ago, often putting its offensive unit in a position of needing to outscore opponents.
The Virginia passing game is already about as basic as it can be, relying on quick reads by Benkert and his receivers in a timing-based approach that offensive coordinator Robert Anae has designed to try to mask the weak link that is the UVA offensive line.
The bad news is that as much as Mendenhall may want to say that he's going to try to simplify what he's asking from his offense, there's really not much else that he can do.
Defensively, yes, maybe there can be a benefit from asking those guys to have to think about less. Everybody, from All-ACC safety Quin Blanding and All-ACC linebacker Micah Kiser on down seemed outright befuddled at their roles in the new 3-4 scheme implemented by Mendenhall.
Instead of flying around making plays, as was supposed to be the focus of the new scheme, in the sales pitch to fans, defenders looked more like actors in the early stages of rehearsal for an upcoming production trying to remember their lines and the staging.
"I'm telling guys, we need to be able to live the next play, play the next play and get some stops, and we didn't today. Richmond came out, they were more physical than us," said Kiser, who led Virginia with 14 tackles.
Linebacker Zach Bradshaw had a similar take.
"I think really it was just blown assignments was the biggest thing for us. People not being where they're supposed to be. It killed us," said Bradshaw, who had nine tackles, including two tackles for loss.
Compounding the issue with the O line not being able to block, and the defense across the board not being able to tackle, were the physical errors manifest in the four turnovers, one on special teams, on the opening kickoff, snuffing out that offensive series, plus two fumbles by senior tailback Taquan Mizzell.
It's hard enough to win a game when your defense can't get off the field – Richmond was 10-of-17 on third downs, kicked field goals after three of the failed third-down conversions, and only came up empty on one first-half drive, and that one was due to abysmally bad clock management on the part of the coaching staff that left the ball at the Virginia 22 as time expired in the second quarter.
Throw all that in with an offense that can't block, then all the turnovers, and it's harder to figure that the final margin was 17 points and not double that.
"We've got a lot to correct," understated Benkert, a career in a spin room no doubt awaiting whenever he's finally done with football.
"It's the first game. They always say the most improvement a team makes is between the first and second game. We have to correct it," Kiser said. "We're going to focus on ourselves. What did we do best? What kind of plays do we need to do to put ourselves in the best situation? We'll move on and play the next game."
The next game – at Oregon. A Top 25 program not far removed from the College Football Playoff, looking to work its way back in that direction.
Richmond, of course, was in the playoffs last year. The FCS playoffs, sure, but this Richmond program is used to winning, which isn't something you can say about Virginia right now.
"I think they want to be resilient, and I think they want to believe and have new habits.  But there is some history, and so there was some reversion to that today, maybe by what they know, but again my job is to help them build great habits," said Mendenhall, who famously inherited a BYU program coming off three straight losing seasons and had them in a bowl at the end of year one, and winning 11 games in year two.
Time to ratchet back the expectations a bit this time around, you think?
"When things don't go as well as you hoped and don't go according to plan, that's usually when some of that reversion comes back and I pointed that out to them a number of times.  But that's where we currently are, and that's where we are launching from and I have clearer feedback now."
Kiser may have said it best.
"Rome wasn't built in a day. We're going to correct it," Kiser said. "We already know it's going to be very hard. Coach is going to push us and that's what we want. If you don't want that then you don't want to be on this team. So he's going to push us, and we're going to get better."
Story by Chris Graham