Augusta County Sheriff's Office investigating credit card fraud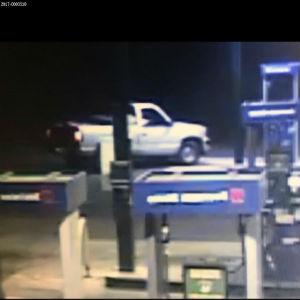 The Augusta County Sheriff's Office is requesting the public's assistance with a credit card fraud investigation.
On Nov. 30 at 1:53 a.m., an unknown male used a stolen credit card to purchase fuel. The suspect was operating a light colored, single cab, Chevy Silverado. The truck has a silver tool box and chrome or silver wheels.
The suspect is described as a w/m, possibly in his 30s or 40s, who was wearing a dark jacket, a dark colored hat, and blue jeans (no photo available at this time)
If anyone has any information about this truck or this case, please contact the Augusta County Sheriff's Office at 540245-5333 or Crime Stoppers at 800-322-2017.