AAA: Virginia gas prices continue downward slide inside $2 a gallon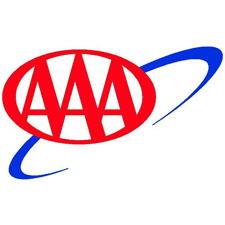 Gas prices continue their move inside the $2 a gallon mark in Virginia, with the average in the Commonwealth at $1.96 a gallon for regular unleaded Sunday morning, down three cents a gallon from last week, and 81 cents a gallon from a year ago.
"Falling crude oil prices and ample domestic supplies have kept pump prices moving lower over the past several weeks," said Martha M. Meade, Manager of Public and Government Affairs for AAA Mid-Atlantic. "These same factors are also likely to keep gas prices steady through the rest of the year."
West Texas Intermediate (WTI) crude oil saw a two-month low in trading Tuesday ($42.58) and closed out Friday's formal trading session on the NYMEX at $46.59, down $1.99 on the week.  The national average could fall below the $2 per gallon benchmark before the end of the year for the first time since 2009, barring any unanticipated disruptions in supply or unexpected jumps in the price of crude oil.
Demand for gasoline continues to dip and as does the threat of disturbances in the Gulf of Mexico as hurricane season comes to a close on November 30. Larger U.S. oil inventories and a stronger U.S. dollar will likely continue to drive the price of gas lower for the remainder of the year.
CURRENT AND PAST GAS PRICE AVERAGES
Regular Unleaded Gasoline (*indicates record high)
Today
11/1/15

Week Ago
10/25/15

Year Ago
11/1/14

National

$2.19

$2.21

$3.00

Virginia

$1.96

$1.99

$2.77

Charlottesville

$1.97

$1.98

$2.83

Norfolk Area

$1.93

$1.96

$2.81

Richmond

$1.88

$1.91

$2.66

Roanoke

$1.97

$2.00

$2.73

Crude Oil

$.
per barrel
(Friday 10/30/15 close)

$44.60
per barrel
(Friday 10/23/15 close)

$80.27
per barrel
(Friday 10/31/14 close)
Comments