Women's Lacrosse: No. 8 UVA falls 16-6 to No. 2 Maryland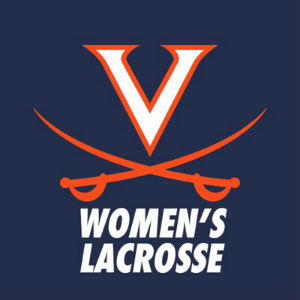 The No. 8 UVA women's lacrosse team (9-5) suffered a 16-6 loss to No. 2 Maryland (13-0) on Wednesday at Klöckner Stadium in Charlottesville.
Senior Avery Shoemaker (Wyndmoor, Pa.) scored two goals with an assist. Junior Nora Bowen (Lovettsville, Va.) also scored a pair of goals. Junior goalkeeper Charlie Campbell (Lloyd Harbor, N.Y.) made seven saves. Caroline Steele and Brindi Griffin each scored four goals for the Terrapins while goalkeeper Megan Taylor made nine saves. Virginia held a 15-9 advantage in draw controls, including a 7-1 edge in the second half.
Maryland scored the first half-dozen goals of the game, taking a 6-0 lead with 13:57 remaining in the first half. Freshman Lillie Kloak (Ridgewood, N.J.) got the Cavaliers on the board with an unassisted goal with 10:33 remaining in the first half, but Maryland responded with a 5-0 run to earn its first 10-point advantage, 11-1, with 3:21 left in the first half.
UVA finished the period strong, scoring three goals in the final two minutes, including back-to-back goals from Avery Shoemaker, to trail 11-4 at the half.
Bowen started the scoring in the second half, scoring three minutes into the period to cut the deficit to six, 11-5, but Maryland scored four unanswered goals to push the advantage back to double-digits midway through the second half. Senior Angie Loynaz (Cos Cob, Conn.) scored with 8:47 remaining to make it 15-6, but Maryland answered 45 seconds later, with Grace Griffin scoring the last goal for either team with 8:04 remaining in the game.
Comments