Women's basketball: Virginia plays at Georgia Tech on Sunday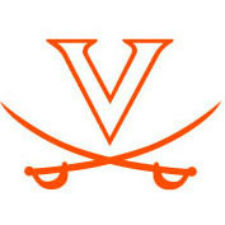 The Virginia women's basketball team (14-7, 7-1 ACC) plays at Georgia Tech (13-8, 2-6 ACC) on Sunday, Jan. 28 at 1 p.m. at McCamish Pavilion in Atlanta, Ga.
All of the 2017-18 Virginia women's basketball games – home and away – are available locally on the radio on NewsRadio 1070 AM and 98.9 FM WINA. The game will also stream live online as an ACC Network Extra contest.
The Cavaliers are in a three-way tie for first place with Louisville and Notre Dame. Florida State had a bye on Thursday and is a half-game back at 6-1. Virginia's 7-1 start to conference play is its best since starting the 1999-00 season at 9-1 in ACC games. Virginia leads the ACC in scoring defense and field goal percentage defense in conference games, limiting opponents to 56.4 points per game and 36.8 percent shooting efficiency.
The Cavaliers are coming off an 82-70 victory over North Carolina on Thursday night (Jan. 25) at John Paul Jones Arena. Senior guard Aliyah Huland El (Randolph, N.J.) scored a season-high 19 points in the victory. Huland El scored 12 of those points in the first quarter, going 5-of-7 from the field, to get Virginia off to a hot start. Huland El has led the team or been tied for the team scoring lead in each of the last three games, averaging 15.7 points per game in that span.
Senior forward Lauren Moses (Mount Holly, N.J.) just missed a double-double against UNC, scoring 14 points and nine rebounds. Moses has scored in double figures in the last two games, averaging 12.5 points and 8.0 rebounds in an average of 21 minutes in the wins over the Hokies and the Tar Heels.
Huland El and Moses are both closing in on 1,000 career points. Huland El comes into the game with 971 career points while Moses has 973. Moses is also closing in on 100 blocked shots in her career as she currently has 96.
Sophomore guard Dominique Toussaint (Staten Island, N.Y.) had five assists against North Carolina, the ninth time this season she has dished five or more assists in a game. Toussaint continues to lead the ACC in assist-to-turnover ratio in conference games with 37 assists and 17 turnovers (2.2). Toussaint went 3-of-5 from three-point range against North Carolina, her sixth-straight game hitting at least a pair of treys.
Two Cavaliers put up career highs in the North Carolina game. Freshman guard Brianna Tinsley (Madison, Va.) had her first double-digit scoring effort, contributing 10 points. Sophomore forward Lisa Jablonowski (Ernster, Luxembourg) had a career-high five assists.
Georgia Tech is coming off a 68-62 loss at Virginia Tech on Thursday. GT went 5-for-15 from the charity stripe and shot 37.3 percent (28-75) from the field in the game. The Yellow Jackets have lost five of their last six games, picking up a win last Sunday at home against Wake Forest. Francesca Pan leads the team, averaging 12.8 points per game. Zaire O'Neil is the only other Yellow Jacket averaging double figures at 11.0 points per game.
Virginia leads the all-time series 55-16 and is 46-14 in ACC games. The Cavaliers have won the last two meetings including a 65-64 overtime win last year at John Paul Jones Arena.
The Cavaliers will be back home next Thursday, February 1, hosting No. 4 Louisville (20-1, 6-1 ACC) at 7 p.m. at John Paul Jones Arena.
Single-game ticket prices for all home games are $10 for Reserved seating, $8 for adult General Admission and $6 for youth (18 & under), senior (60 & over) and UVA faculty/staff General Admission. Fans may purchase home game tickets through the Virginia Athletics Ticket Office online at VirginiaSports.com, by phone and in person. The Virginia Athletics Ticket Office is located in Bryant Hall at Scott Stadium and open Monday through Friday from 9 a.m. until 5 p.m. Telephone purchases can be made by calling 1-800-542-UVA1 (8821) or locally at 434-924-UVA1 (8821).