Top News
Virginia's new state forester begins work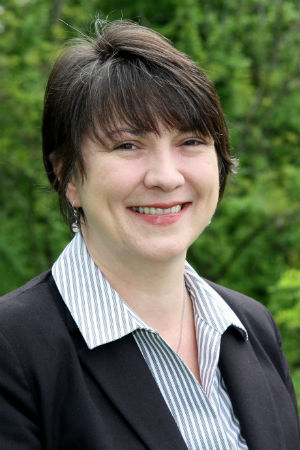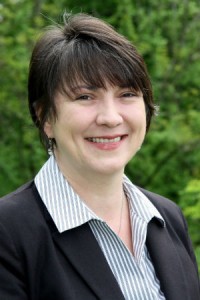 Bettina K. Ring began work this week as only the seventh State Forester of Virginia in the 100-year-history of the Virginia Department of Forestry.  She was appointed by Gov. Terry McAuliffe just four weeks ago.
Ring came to the VDOF from the American Forest Foundation where she was senior vice president.  But Ring is no stranger to the VDOF.  Before departing in 2000, she served in the Agency for 14 years, rising from an area forester to the position of Deputy State Forester.  She is the first and only woman in VDOF history to hold the positions of State Forester and Deputy State Forester.
"I'm honored to have the opportunity to return to the Virginia Department of Forestry and serve as head of this vital agency," Ring said.  "The Virginia Department of Forestry has been one of America's premier natural resources agencies for a century now.  It's held up as a model for other states to emulate because of its innovative and effective approach to public safety and service."
The Virginia Department of Forestry has just 235 employees across the state to provide important services to landowners and to protect the lives and property of Virginians from the ravages of wildfire across 16 million acres of forestland in the Commonwealth.
"Because we're such a small agency with a huge area of responsibility (62 percent of Virginia's land mass is forestland), we have to be highly effective and efficient to protect and to serve the citizens," Ring said.  "I plan to build on the success of my six predecessors and move the VDOF from one of the best forestry agencies in the nation to the best forestry agency in America!"
Virginia Secretary of Agriculture and Forestry Todd Haymore said, "Bettina Ring is the right person to lead the VDOF into its second century.  She not only knows the Agency inside and out, but she brings a wealth of senior-level experience in natural resources issues on a national scale."
Ring is a Virginia native who earned a bachelor's degree in forestry at Virginia Tech and earned an mba from James Madison University.
The Virginia Department of Forestry protects and develops healthy, sustainable forest resources for Virginians.  Headquartered in Charlottesville, the Agency has forestry staff members assigned to every county to provide citizen service and public safety protection across the Commonwealth, which it's been doing now for 100 years.  VDOF is an equal opportunity provider.
With nearly 16 million acres of forestland and more than 103,000 Virginians employed in forestry, forest products and related industries, Virginia forests provide an overall economic output of more than $17 Billion annually.