Virginia Tech football recruiting: Hokies land another commitment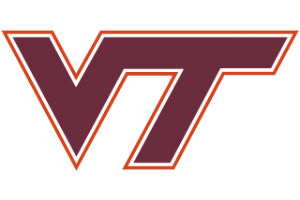 Five days, five recruits. For the firth day running, the Virginia Tech football team picked up a significant commit for its 2023 class, receiving a pledge from Tralon Mitchell on Saturday. Out of North Carolina, he is set to join Tech as a running back.
"I decided to commit to Virginia Tech," the 6-foot-2, 185-pound Mitchell told 247Sports. "I personally feel like VT is right for me because I know I will improve. Being from where I come from, getting an offer from a school like that is a blessing."
Mitchell's uncle, Kwamaine Battle, played at Tech. He cited the family environment as a big factor in his decision.
Mitchell had 102 carries last season, recording 1,033 yards and 17 touchdowns.
"They have a lot of speed and I feel like I would fit in perfectly with scheme fit, especially with my speed and size," he told 247Sports. "With a lot of hard work, and hopefully with my added talent, we can have some unstoppable backs and have options, so I'm ready."
Mitchell visited Blacksburg last weekend. He picked Tech over East Carolina.
This week Tech has gotten commitments from cornerback Braylon Johnson out of Highland Springs, Appomattox linebacker Tavorian Copeland, Haymarket Battlefield linebacker Caleb Woodson and linebacker Aycen Stevens out of Indianapolis.
Story by Roger Gonzalez