Sports
Swanigan tallies 30-20 night to lead No. 15 Purdue over NSU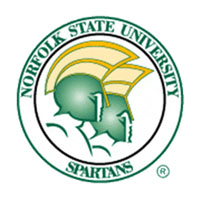 Caleb Swanigan's huge night of 32 points and 20 rebounds was more than enough to carry No. 15 Purdue past the Norfolk State men's basketball team by a score of 91-45 on Wednesday night at Mackey Arena.
Purdue used its size advantage all night in front of a crowd of more than 11,000, outscoring the Spartans 52-20 in points in the paint while finishing the night +22 on the boards. Isaac Haas, another of Purdue's big men, tallied 14 points on 7-of-8 shooting with seven boards and was the only other player in double figures.
Swanigan finished with an 11-of-15 effort from the floor as Purdue shot 35-of-63 for the game (55.6 percent). The Boilermakers held the Spartans to a 19-of-60 effort (31.7 percent).
Senior Jonathan Wade led NSU (3-10) with 13 points and five rebounds.
Purdue (11-2) used its size down low to take an early lead to start the game following three buckets from Haas. After Wade hit a tough jumper and senior Carrington Ward sank a trey from the right wing to make it 8-7 in favor of Purdue, the Boilermakers scored 12 straight for a 20-7 lead. Ward ended the drought with another 3-pointer, and sophomore Alex Long had a pair of buckets to keep the offense going. Junior Micah Goss later drained one from long distance at the 6:37 mark to keep the Spartans to within 14, 35-21.
Purdue, however, scored 12 straight points and ended the half on a larger 18-4 run to take a 53-25 lead into the locker room. The Boilermakers hit 56 percent in the first half, with Swanigan tallying 20 points and 14 rebounds in the first 20 minutes of the contest.
Junior Kyle Williams made a wide open 3-pointer on the opening possession of the second half before Purdue outscored the Spartans 15-1 over the next four and a half minutes. The lead never dropped below 37 the rest of the way for the Boilermakers.
Purdue finished with a 45-23 edge on the glass and held a large advantage in second-chance points, 21-2. The Boilermakers also shot 17-of-23 from the free throw line, while NSU had just five attempts for the entire contest.
Senior Kerwin Okoro added eight points for the Spartans with three steals.
The Boilermakers also had 12 turnovers compared to 18 for NSU and used that advantage to outscore the Spartans 33-4 in points off turnovers as well as 18-2 in fastbreak points.
NSU will return from the Christmas break to face Bowling Green on the road on Dec. 30 in the last non-conference game of the season.