Top News
Staunton Rotary Club sponsors leadership conference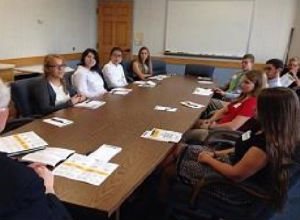 The Staunton Rotary Club sponsors New Generations Leadership conference on September 5th for local high school juniors. All nine local high schools were represented at the conference.
The conference is designed to:
Create a dialogue between community leaders and young people at the local level.
Provide young people with an opportunity to voice their concerns, articulate their vision of the future, and identify the support they need to achieve their goals.