STAB presenting Tartuffe Nov. 3-5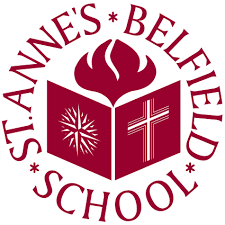 St. Anne's-Belfield Upper School students, under the direction Mrs. Dorene Fisher, will present Tartuffe Nov. 3-5. Tickets for the productions will go on sale on Oct. 16.
Molière's classic comedy tells the story of title character Tartuffe, a conman who neatly ingratiates himself with Madame Pernelle and her son, Orgon. Though the rest of the household can see through Tartuffe's act, Orgon is so taken with him that he retracts his blessing for his daughter, Mariane, to wed her beloved Valere and instead gives her hand – and the deed to his estate – to Tartuffe. The household resorts to drastic measures to save Mariane from this unwanted fate and reinstate the proper heir to the estate. Will they be successful or will the dastardly Tartuffe win? Come find out for yourself and enjoy this delightful comedy – despite the villainous title character's machinations!
Performances will take place on Friday, Nov. 3 and Saturday, Nov. 4 at 7:30 p.m. as well as on Sunday, Nov. 5 at 2:00 p.m. in the Greenway Rise Auditorium (2132 Ivy Road). Tickets will go on sale on Oct. 16 at www.stab.org/fallplay and will also be available at the door. The box office will open 45 minutes before the start of each performance.
Comments