Second-half surge lifts Winthrop past Longwood Sunday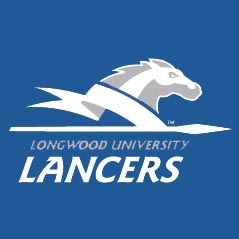 Entering Sunday's game tied atop the Big South standings, Winthrop was able to overcome a stingy Longwood first half for a 79-64 victory Sunday and keep pace for the top seed entering next week's conference tournament.
Led by five double-figure scorers, the Eagles were able to outlast strong contests from seniors B.K. Ashe and Charles Glover, who combined for 33 of Longwood's 64 points. The backcourt duo of Ashe and Glover combined for 11 made baskets while junior Chris Shields finished the day with nine points and five rebounds in 20 minutes of action.
"I thought we had a great deal of execution offensively," said fifth-year head coach Jayson Gee. "The guys bought into the game plan. B.K. [Ashe] gave us everything he had."
Playing short-handed, the Lancers found themselves trailing just 32-28 entering the break before an 11-2 run by Winthrop (18-9, 12-4 Big South) over the opening three minutes created enough cushion the rest of the way despite foul trouble from All-Big South performer Xavier Cooks and a .423 shooting effort from the Lancers.
"When you play the number one team in the league, they're going to make a run – particularly after we threatened them. I thought our guys came back but our inability to shut down the three ball in the second half was the key to the game," Gee said.
Leading the offensive outburst for the Eagles was Anders Broman with 16 while Adam Pickett added 14, Xavier Cooks and Josh Ferguson contributed 13 apiece and Bjorn Broman tallied 11 points. The Eagles' five double digit efforts carried the Big South's leading offense Sunday to complete the season sweep over Longwood.
"When you're short-handed, you need things to go right for you," Gee said. "Coming into the game, we felt that if we could disrupt their three-point shooting – which we did in the first half – we would be in good shape. We didn't capitalize off the great shots we had in the first half and the high caliber defense we were playing."
In the loss, junior captain Damarion Geter collected a team-high nine rebounds while dishing out four assists and adding a block and steal.
Longwood (6-23, 3-13 Big South) stays on the road Thursday night at High Point before their Senior Day matchup with rival Radford Saturday inside Willett Hall where seniors Ashe and Glover will be recognized.
Tip-off between the Lancers and Panthers is set for 7 p.m. inside the Millis Center.