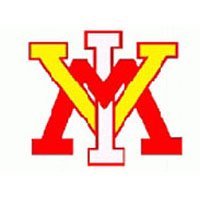 Rodney Glasgow had 20 points and seven assists, but the Yale Bulldogs put four players in double figures en route to a 75-62 win over the VMI Keydets in the semifinals of the CollegeInsider.com Tournament (CIT), contested Tuesday night at Lexington, Va.'s Cameron Hall. The loss ended VMI's thrilling three-win run to this point in the CIT, marked the final collegiate games for Glasgow and classmate D.J. Covington and sent Yale on to Thursday's final against the winner of Murray State/Pacific.
The Keydets (22-13) jumped on Yale (19-13) early, scoring the game's first six points, but Yale would answer with an 11-4 run. Two free throws at the 16:38 mark gave the Bulldogs an 11-10 lead and they never trailed again en route to the win. VMI cut a double-digit deficit to six points with 4:33 left, but could get no closer as Yale was able to hold on and preserve the victory.
In addition to Glasgow, Covington finished with 17 points, seven rebounds and five blocked shots. The center did, however, battle foul trouble throughout the contest, a fact that enabled Yale to post a 30-24 edge in points in the paint. The Bulldogs also had a 45-27 edge on the glass, dropping the Keydets to 6-11 this year when they were outrebounded.
After Yale took the lead for good with just over three minutes gone by, the Bulldogs stretched the margin to as many as eight on a pair of occasions, the last of which came at 9:22 on a Javier Duren hoop that made it 24-16. The Keydets responded with a 10-2 run that tied the score, 26-26, but that was the last tie of the game. Yale closed the first half on an 11-1 run and took a double-digit lead to the locker room, 37-27.
Both teams shot 12 of 29 in the first half, but VMI shot just 1 of 11 from three-point range and made only two foul shots. Yale was 3 of 11 and 10 of 13 in those categories, respectively, a 14-point combined differential.
Yale continued to control the game's pace in the second half and held a double-digit lead for nearly 11 minutes, from the 16:01 mark (48-36) until a Brian Brown three-pointer cut the margin to eight, 64-56 with 5:27 to play. That was part of an 8-0 run, capped by a Covington putback, that pulled the Keydets within six at 64-58 and electrified the 4,784 fans in attendance.
The third-largest crowd in Cameron Hall history, however, saw Yale respond to VMI's final run by scoring 11 of the game's final 15 points. The Bulldogs closed the game by going 5 for 5 at the foul line over the final 1:40, sealing their triumph and trip to the CIT finals.
Yale was led by Duren's 19 points and seven rebounds. The Bulldogs have now won four postseason games this season, three more than they had won in their previous basketball history.
With the end of their collegiate careers now official, Covington and Glasgow leave VMI with a litany of records. Glasgow leaves as VMI's all-time #2 assist man (530) and ranks 10th in Big South history in that statistic. He also now holds the conference record for minutes played in a single season (1291) and finishes in the top six in VMI history in both three-pointers made and free throw percentage. Covington, meanwhile, finishes his career second in Big South history in career field goal percentage, fourth in blocks and eighth in VMI history in rebounds. He also, of course, was VMI's all-time leading shot blocker and helped propel the Keydet to a new conference record, and top-10 national ranking, in that statistic.
Quotes – VMI Head Coach Duggar Baucom
"I was so disappointed for the crowd that was here and most importantly for my guys. We picked a bad night to play poorly. We didn't shoot it well, we didn't rebound well."
"I thought our seniors did about all they could do, but we had nobody help them. Brian Brown chipped in eight, but beyond that there was no one with any consistency."
"D.J going out in the first half (two fouls) killed us. We were tied at 26 and they outscored us 11-1 to finish up the half. We didn't score a field goal the last four minutes. We dug ourselves a hole. We got it back to six and had some plays where we got stops, but then we turned it over. That was frustrating. But I couldn't be more proud of a bunch of guys."
"Their length bothered us, I thought. We had a chance to cut it to four and Rodney got it blocked from behind. They are well coached and Coach Jones does a great job with them and they are really a good team. Sears and Duren are good players and they had two other guys step up with double figures. That's not what we had tonight."
"It was an incredible run. A lot of people thought we were going to be done at Canisius. I love that group back there – they are amazing and they're hurting right now, but they will look back this in a few days or weeks and say this was pretty special."