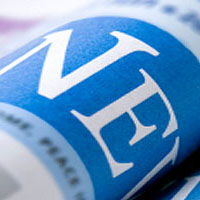 The Natural Resources Conservation Service is partnering with the Virginia Forage and Grassland Council and Virginia Cooperative Extension to make the connection  between healthy soils and high-quality proteins for human health in four Winter Forage Conferences January 20-23.
Funded in part by a NRCS Conservation Innovation Grant, the sessions will run from 8:30 a.m. to 4 p.m. each day in the following locations: Weyers Cave Community Center (January 20), Wytheville Meeting Center (January 21),Dominion Agricultural Complex in Chatham (January 22), and Gordonsville Volunteer Fire Company Hall (January 23).
The keynote speaker will be Peter Ballerstedt, the forage product manager at Barenbrug USA. Ballerstedt writes a blog focused on diet, health, and human nutrition called "Grass Based Health." His areas of expertise include forage production, utilization, and forage-based livestock production systems, and their role in human nutrition. In his morning presentation, he will discuss "Beef: The REAL Health Food." After lunch, he will shed light on the relationship between soils and grazing animals in his presentation, "Red Meat Is Green."
Participants will also hear from registered dietician Adele Hite and Johnny Rogers of Rogers Cattle Company in Roxboro, NC. Hite will provide insights into the national nutritional policy environment with her presentation, "Policy Does Not Equal Science: Development of the U.S. Dietary Guidelines." Rogers will share "A Systems Approach to Building Soil Health and Producing a Profitable Livestock Product," highlighting his experiences managing soil, forages, and animals on the farm he operates with his wife, Sharon.
Local livestock producers involved in the Regional Conservation Innovation Grant, in cooperation with VFGC, VCE, and the NRCS, will round out the program by sharing how they plan to improve the soil health on
their farms.
Contact Margaret Kenny at 434-292-5331 to learn more or to register for the conference. Registrations must be postmarked by January 3, 2015 to qualify for the $35 early registration rate. After January 3, the registration fee is $50 per person. Please visit the Virginia Forage and Grassland Council website for additional details and registration information.