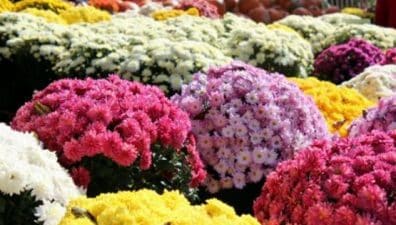 We don't mean to get fresh with you but Norfolk is the 18th best city for local flowers in the United States.
Alexandria is no. 19. And also made the second ranking for "Most Flower Shops Per Square Mile." Chesapeake made no. 3 for fewest flower shops per square mile.
Lawn Love ranked 2023's Best Cities for Local Flowers by comparing the 200 biggest American cities based on five floral categories. Access to flower shops, specialty-cut flower vendors, consumer ratings, and the number of flower festivals were among 10 metrics.
New York is no. 1 for local flowers, followed by Miami, Philadelphia, Chicago and San Francisco. Baltimore is no. 9 and Nashville no. 16.
New York has a 12-point lead ahead of Miami, according to Lawn Love. New York City's iconic flower district has the highest number of flower delivery services in the country.
Seventy-six percent of flowers grown and sold in the U.S. are from California, which explains why 36 cities in the Golden State are on the list. Santa Rosa is no. 1 in vendor quality and claims the most members of the Association of Specialty Cut Flowers Growers (ASCFG).
The biggest number of plant nurseries and garden shops is in Los Angeles, where is also the nation's largest wholesale flower district.
Second for number of ASCFG members is Chicago.