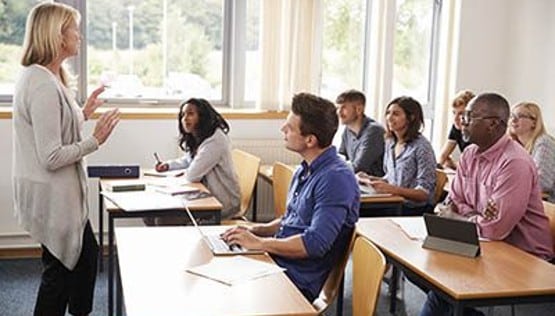 West Virginia's largest university has struggled with dwindling enrollment, revenue lost during the COVID-19 pandemic and increased debt for new building projects.
Yet, the state's legislature does not have interest in bailing West Virginia University out.
Instead of offering $45 million to the Morgantown university to cover a budget shortfall, the state offered $45 million to Marshall University for construction of a new cybersecurity center. The center is being called the United States' "new East Coast hub" for cybersecurity, as reported by ABC News.
WVU's budget shortfall is anticipated to increase to $75 million in five years, so the university proposes to cut 32 programs, which is 9 percent of majors offered at the Morgantown campus. WVU also has campuses in Beckley and Keyser. The entire department of world languages, literatures and linguistics, graduate and doctoral degrees in math, music and English are in danger.
School officials recommended the university's board of governors keep five of 24 full-time world languages faculty to teach in-person Chinese and Spanish on campus and saved the graduate creative writing program. The English department will still lose more than ¼ of its instructors if the current plan is approved on September 15 by the board.
WVU President Gordon Gee promised increased enrollment upon assuming his role in 2014, but enrollment has dropped 10 percent since 2015 despite on-campus construction. In a speech to faculty this year, Gee said the American public does not support or trust higher education.
However, critics are accusing the school's administration of financial mismanagement, poor strategic planning and lack of transparency.
In 1867, the Agricultural College of West Virginia was created by the state's legislature. The college was renamed West Virginia University in 1868. The local newspaper referred to the school's founding as "a place more eligible for the quiet and successful pursuit of science and literature is nowhere to be found."
In August, Alderson Broaddus University in Philippi, W.V., a small city in the northern region of the state, welcomed students back with bad news. The university's Board of Trustees voted to disband the Baptist institute of higher learning, which was founded in 1932, after the state Higher Education Policy Commission announced that the university will be prohibited from awarding degrees starting Dec. 31, 2023. As reported by the Associated Press, the commission's decision was made in an emergency meeting held to address the university's financial struggles, including $775,000 in utility debts.
Related stories:
Financial struggles catch up to university in West Virginia before students return for fall semester – Augusta Free Press