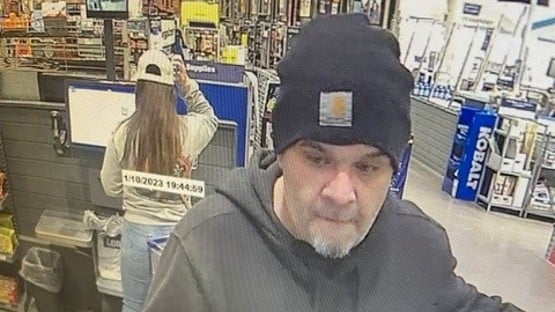 The Waynesboro Police Department is circulating a photo of a guy that police think might have taken a $499 tool set from the Lowe's on Jan. 11.
This one shouldn't be all that difficult.
The only question: why did the cops wait three weeks to get this out?
If anyone has any information regarding the identity of the individual in the picture, you are encouraged to contact Officer J.S. Koogler with the Waynesboro Police Department at (540) 942-6675 or Crimestoppers at (800) 322-2017.