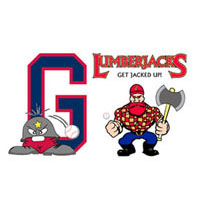 Jeff Schank gave up three hits in six scoreless innings, and Garrett Russini had a homer and three RBI, lifting the Waynesboro Generals to a 6-0 win over the Covington Lumberjacks in Game 1 of a Valley League doubleheader at Kate Collins Field Wednesday night.
Schank (4-0) struck out three and walked one for Waynesboro (23-16). Jordan Harmon pitched a scoreless seventh to close out the ballgame for the Generals.
Russini had three run-scoring hits, including the long homer to right-center to lead off the fifth, his second home run of the summer.
Tyler Orris also had three hits for Waynesboro.
More information online at www.WaynesboroGenerals.net.