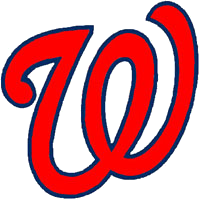 Chris Heisey homered in the bottom of the 16th to send Washington to a 6-5 walk-off win over Minnesota on Sunday.
The Nats (14-4) have won eight in a row at Nationals Park.
The Twins had two chances to salvage the series finale, but Bryce Harper hit a pinch-hit homer in the bottom of the ninth to tie the game at 4-4.
The Twins (5-14) took the lead on a Miguel Sano RBI single in the top of the 15th. Danny Espinosa walked with two outs in the bottom of the 15th, and with reliever Oliver Perez batting because there was no one left on the bench, Espinosa stole second.
Perez dropped a bunt on a 1-1 pitch, and catcher John Ryan Murphy threw wildly past first, allowing Espinosa to score the tying run from second.
Perez (1-0, 1.59 ERA) picked up the win in relief.
Stephen Strasburg got a no-decision after allowing four runs on seven hits in seven and a third innings, striking out 10 before being chased in the eighth on a three-run Brian Dozier homer.