In a game that saw 13 ties and 25 lead changes, the Campbell Fighting Camels slipped past the VMI Keydets in overtime, 97-93 in a Big South North Division showdown Saturday afternoon at Gore Arena.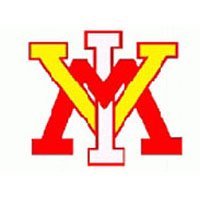 Redshirt junior guard Andrew Ryan's 3-pointer with 58.3 seconds left in overtime would give Campbell the lead for good, 92-90. The Camels then sank five of their next six from the free throw line over the next 38 seconds to hold off a Keydet rally and deny VMI its bid for a third straight conference road win dating back to last season.
VMI fell to 2-2 league and 9-8 overall while the hosts raised their conference mark to 3-1 and 9-10 overall.
VMI placed four in double figures scoring and was led by senior guard Rodney Glasgow with 20 points and six assists. Freshman guard Q.J. Peterson added 18 points and senior center D.J. Covington chipped in 17 points and 8 rebounds. Junior guard Brian Brown canned three treys on his way to a 14-point outing for the visitors. Redshirt sophomore forward Jordan Weethee pulled down a career-high 14 rebounds – three that led to offensive glass scores. Sophomore Phillip Anglade blocked four Campbell shots.
Campbell was paced by Reco McCarter and Darius Leonard each with 21 points with Leek Leek and Ryan contributing 19 and 18 points, respectively.
VMI had a chance to win the game in regulation when it called time out with ball possession at the 35.1 mark and the game tied 84-84. The Keydets failed to get a shot off, however, turning the ball over on an errant pass. The Camels called timeout with 22.8 to set up a play for the win, but the Keydets produced a huge stop when a double-teamed McCarter in the lane was forced to kick out a pass to Leonard who misfired a deep 3-pointer from the top of the key as the buzzer sounded to force VMI's first overtime game of the year.
Campbell scored the first five points in OT and raced to an 89-84 lead following a Kyre' Hamer 3-pointer and Ryan lay-in. The Keydets responded with a six-point flurry started with a Glasgow free throw, a Covington lay-in, and a conventional three-point play by Glasgow which pushed VMI ahead , 90-89, with 2:25 left in OT. The Keydets got a stop on the next Campbell possession when Leonard misfired and Covington rebounded, but the Keydets were unable to extend the lead when Weethee misfired a 3-pointer from the wing. Leonard rebounded for the Camels and Ryan converted his decisive trey seconds later.
Following a pair of Leek free throws at the :39 mark, Glasgow quickly converted a layup to pull VMI within 94-92 with :35 left, but that would be as close as the Keydets would get the rest of overtime. Ryan nailed a pair of free throws at the :33 mark and Covington would convert one of two from the charity stripe on VMI's next trip down the floor.
Down 97-93, the Keydets missed two 3-point tries by Weethee and fouled with six seconds left which sealed the Campbell win.
VMI shot 56.1% from the floor in the first half and took a 46-42 lead at halftime, but dropped to 41.9% from the field in the second half and finished the game shooting 47.2%. VMI was 6 of 22 from 3-point range, but outrebounded Campbell, 44-40 and held a 50-40 advantage in points in the paint and 29-9 count in bench scoring.
McCarter and Leonard combined for 16 of 28 shooting for Campbell which also sank 11 of 27 three-point shot attempts.
Neither team held a lead of more than six points throughout the contest. VMI led 51-45 following a Covington layup with 16:57 left in the second half, but Campbell quickly answered with six straight points on a run capped by a 3-point play by Hamer.
VMI returns home Wednesday night to face North Division rival high point. Tipoff will be 7 pm.