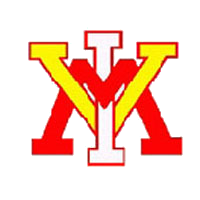 VMI basketball was voted fifth and sixth in the SoCon's two preseason polls, while guard QJ Peterson was one of 10 players tabbed to the league's preseason all-conference team at the SoCon Basketball Tip-Off, held Wednesday morning in Asheville, N.C.
The Keydets, coming off a 22-win season in their final Big South campaign, were voted fifth in the league's media poll and sixth in the coaches' poll, just ahead of Western Carolina in both tabulations. Wofford, Chattanooga and East Tennessee State finished 1-2-3 in both of the selections, with Wofford collecting 33 of a possible 36 first-place votes over the two polls.
In addition, Peterson was tabbed a preseason all-conference selection after finishing with Second Team All-Big South laurels last year. He is joined by nine other players on this squad, including three Wofford Terriers and one player each from Furman, UNCG, The Citadel, Chattanooga, ETSU and Western Carolina.
A full listing of the polls and honorees is below. VMI basketball tips off its season at the All-Military Classic in West Point, N.Y. on Nov. 14.
Coaches' Poll
Team (1st-Place Votes) Total
1. Wofford (8) 80
2. Chattanooga (2) 70
3. ETSU 65
4. Mercer 54
5. UNCG 51
6. VMI 39
7. Western Carolina 38
8. Furman 24
9. The Citadel 16
10. Samford 13
Media Poll
Team (1st-Place Votes) Total
1. Wofford (23) 252
2. Chattanooga (2) 226
3. ETSU 204
4. Mercer (1) 189
5. VMI 152
6. Western Carolina 121
7. UNCG 111
8. Furman 66
9. Samford 65
10. The Citadel 44
2014-15 Preseason All-Conference Team
Ashton Moore, The Citadel
Rashawn Rembert, ETSU
Stephen Croone, Furman
Tevon Saddler, UNCG
Casey Jones, Chattanooga
QJ Peterson, VMI
James Sinclair, Western Carolina
Karl Cochran, Wofford
Spencer Collins, Wofford
Lee Skinner, Wofford
2014-15 Preseason Player of the Year
Karl Cochran, Wofford