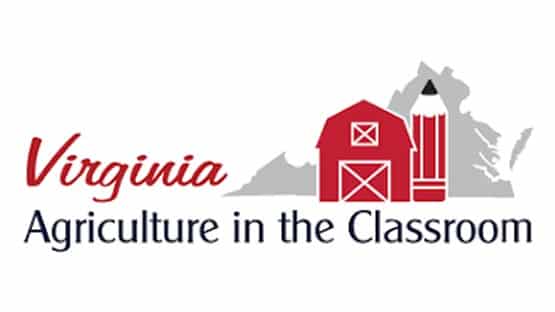 Jennifer Hatch, a seventh-grade teacher at Benjamin Franklin Middle School in Rocky Mount, is among recipients of the 2023 National Excellence in Teaching About Agriculture Award.
Hatch, who previously was named the Virginia Agriculture in the Classroom 2023 Teacher of the Year, was one of nine teachers across the country to receive the national honor.
The awards were given by the National Agriculture in the Classroom Organization, U.S. Department of Agriculture's National Institute of Food and Agriculture and Farm Credit.
Each year the organizations partner to honor teachers in pre-K through 12th grade for innovative ways they are using agricultural concepts to teach reading, writing, math, science, social studies, STEM, STEAM and more.
"These outstanding teachers recognize that agriculture also is a perfect foundation for teaching biology, chemistry, climatology, math and literacy, in ways that any age or level of students can understand, value and apply to their daily life," said Dr. Dionne Toombs, acting director of USDA-NIFA, which provides federal leadership and annual funding for NAITC. "When a student makes that real-life connection to the lessons and activities their teachers share, students continue to learn and value the true meaning of those lessons when they leave the classroom. Innovative teachers like these are often responsible for awakening a student's love of learning, nature and science."
Hatch, a mathematics teacher in Franklin County, has a goal is to educate her students on the importance of where their food comes from and to demonstrate real-life applications of math in farming. She and her students established a hydroponics garden in their classroom, where they grew lettuce, basil and cilantro year-round. Applying their math skills, Hatch's students gathered data, recorded plant measurements and growth rates, and performed data analysis throughout the growing process.
They also received farm-to-table experiences by preparing their classroom-grown produce into meals. They budgeted and shopped for additional ingredients and calculated recipe proportions for the number of servings needed.
"Jennifer Hatch opens the eyes of her students to the many opportunities in agriculture through integrating mathematics and hydroponics," said Tammy Maxey, Virginia AITC executive director. "Her students are experiencing the application of math concepts while truly becoming budding agriculture engineers and horticulturalists, which will spur career interest and help these secondary students begin to set their sights on future careers."
As Virginia AITC Teacher of the Year, Hatch received a scholarship to the 2023 National AITC Conference this summer in Orlando, Fla., and that is where she'll be honored for her national recognition.
The Virginia Foundation for Agriculture in the Classroom is a 501c3 nonprofit organization that promotes a greater understanding and appreciation of agriculture through education and outreach activities.
To learn more and support, visit virginia.agclassroom.org.