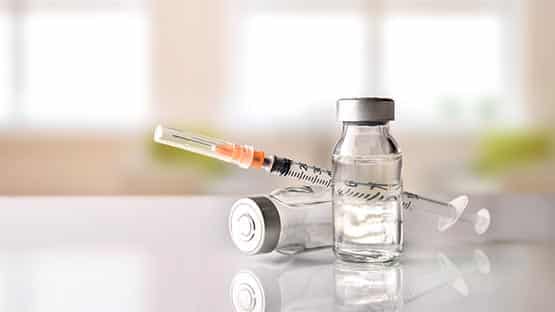 The Inflation Reduction Act caps the price on insulin for seniors enrolled in Medicare at $35 per month.
Through a survey, U.S. Rep. Abigail Spanberger of Virginia received feedback from Virginia seniors on how they have been affected by the new cap on out-of-pocket insulin costs.
The legislation was signed into law last year and the $35 cap for out-of-pocket insulin costs under Medicare Part B went into effect July 1, 2023. The monthly cap covered under Part D went into effect Jan. 1, 2023.
"Since before I even got to Congress, I've been hearing from Virginia seniors and their loved ones about the burden the skyrocketing cost of lifesaving drugs, like insulin, places on some of our most vulnerable neighbors. These Virginians deserve real, tangible solutions to make these medications more accessible," Spanberger said. "As a lawmaker, I was proud to play a part in getting the Inflation Reduction Act signed into law to create a simple cap on the price charged to seniors for their insulin. And as a Member of Congress serving thousands of seniors who rely on the drug, I want to know whether this change has made an impact in their lives. I hope all Seventh District seniors who have experience with this new cap will take a moment to complete my survey and share their feedback."
Approximately 6,600 Medicare beneficiaries receive insulin in Virginia's 7th District. The cap will serve seniors who previously used Novolog, which cost more than $1,500 per year.
John Fortune lives in Spotsylvania County and he said a friend asked him to seek financial assistance for medical expenses.
"Before I could put pen to paper, your assistance brought relief to her. Elders suffer more so than any others. Keep up the great work. Your help is needed beyond comprehension. God bless," Fortune said.
Lawrence in Caroline County was paying more than $100 per bottle of insulin before 2023.
"Now, I can get nearly 3 bottles for the same price. Thank you so much Rep. Ms. Spanberger. While I realize that you were not the only person responsible for getting this passed, I do thank you for your support," he said.
Orange County's George Lewis is a type II diabetic.
"My insulin costs monthly are running around $50 per month — now I'm only paying $35," he said.