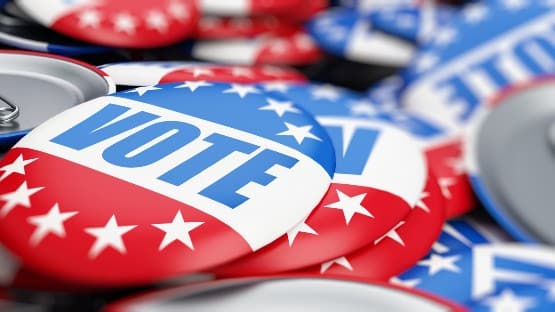 Today marked the 60th Anniversary of the March on Washington for Jobs and Freedom.
And today Congresswomen Jennifer McClellan of Virginia and Nikema Williams of Georgia introduced a package of eight bills to safeguard voting rights and protect American democracy.
"I grew up on the stories of my parents, grandparents and great-grandparents, who lived in the segregated South during Jim Crow. They faced blatant voting discrimination and had to overcome tremendous obstacles to exercise their fundamental right to vote. Their experiences served as a driving force in my commitment to protect and expand voting rights for every American, both in the Virginia General Assembly and now in Congress," McClellan said. "As Congressman Lewis said, 'Democracy is not a state. It is an act, and each generation must do its part to help build what we called the Beloved Community, a nation and world society at peace with itself.' As we commemorate the 60th anniversary of the March on Washington, I am proud to join Congresswoman Williams to answer the late John Lewis's charge and introduce this comprehensive set of voting rights bills. While conservative lawmakers and state legislatures seek to further restrict voting rights, congressional Democrats are fighting to protect and expand access to the ballot box, because your vote is your power."
The slate of bills aims to protect and expand access to the ballot box and strengthen the nation's physical and human election infrastructure. They include:
McClellan's first bill was to make absentee voting easier in Virginia in 2006. In 2021, she introduced legislation which made Virginia the first state in the South with its own comprehensive voting rights act. Now in Congress, she serves on the Task Force on Strengthening Democracy.
"On August 28th, 1963, 250,000 Americans participated in the March on Washington for Jobs and Freedom. The march took place 100 years after President Lincoln signed the Emancipation Proclamation, abolishing slavery, and the ratification of the 13th, 14th and 15th Amendments to provide formerly enslaved Americans with equal civil and legal rights. Despite those strides, African Americans in 1963 still faced immense social, political, and economic challenges, propagated by racially exploitative policies and long-standing systems of oppression," McClellan said.
Thousands gathered this past weekend in Washington, D.C. to commemorate the 60th anniversary of the first March on Washington, during which the Rev. Dr. Martin Luther King Jr. gave his "I Have A Dream" speech to thousands.
"However, this weekend's march was not simply a celebration of the progress we have made, but an acknowledgement of the work we must still accomplish," McClellan said.
Black Americans and other historically marginalized communities continue to face challenges in 2023. Lack of access to health care, widespread efforts to disenfranchise voters and limit access to the ballot box, and a rise in physical violence spurred by social and racial prejudice are among the challenges.
"As a proud member of the Congressional Black Caucus and the first Black woman to represent Virginia in Congress, I will continue my efforts to ensure equal social, political, and economic opportunity for every American. We must continue striving toward a more perfect Union and to make Dr. King's dream a reality for every American," McClellan said.