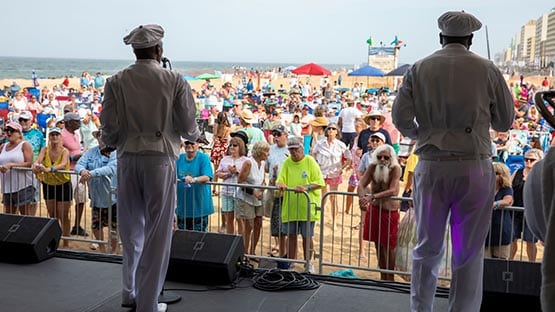 The first six performances in the free Oceanfront Concert series at Virginia Beach have been announced.
The City of Virginia Beach, Beach Events and IMGoing announced the Marshall Tucker Band will kick off the series on June 7 at the 24th Street Park. The concerts take place at various stages throughout the oceanfront area.
The concert series include:
6/7: Marshall Tucker Band, 24th Street Park
6/15: Proyecto Uno, 24th Street Park
6/21: DJ Jazzy Jeff, 17th Street Park
6/28: Straight No Chaser, 24th Street Park
7/12: Moe, 24th Street Park
7/19: Andy Grammar, 17th Street Park
The concert series is presented by Langley Federal Credit Union.
Additional concerts will be announced soon.
For more information, visit beacheventsvb.com