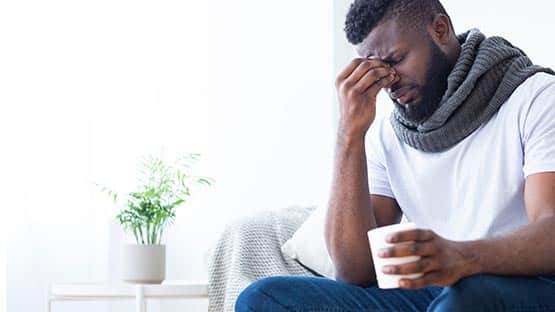 The Virginia Department of Health provided an update Wednesday regarding an outbreak of meningococcal disease that continues to spread in eastern Virginia.
Twelve cases of invasive meningococcal disease type Y have been reported since June 2022 in Hampton Roads.
Three patients have died from complications associated with the disease, indicating this outbreak strain might cause more severe illness than is usually seen in type Y cases.
The deaths occurred between one to six days after symptoms began for the three fatal cases. This strain is also believed to be circulating more widely, both in Virginia and other states.
Meningococcal disease is a serious illness caused by the bacterium Neisseria meningitidis. The bacteria spread from person to person through the exchange of respiratory and throat secretions including kissing, coughing or sneezing directly into the face of others, sharing cups or water bottles, sharing utensils and sharing cigarettes.
While this outbreak continues, VDH recommends:
Don't share personal items (e.g., vapes, lipsticks, toothbrushes)
Practice good hand hygiene
Avoid close contact with people who are sick
Do not delay seeking care if you experience symptoms of meningococcal disease
Ensure adolescents and teenagers receive the meningococcal conjugate vaccine (MenACWY) on schedule at 11 or 12 years old and then a booster dose at 16 years old
Speak to your healthcare provider if you are at high risk for meningococcal disease to ensure you are up to date on the MenACWY vaccine
VDH has not identified a common risk factor at this time. It is thought that the cases are connected by asymptomatic community transmission.
Case-patients are all residents of Hampton Roads, and most are Black or African American adults between 30-60 years of age.
Eleven patients were not vaccinated for meningococcal disease type Y, and one was partially vaccinated.
This bacterium can be commonly found in the nose and throat of people without causing disease. Rarely, people can develop serious forms of illness, such as meningitis (inflammation of the lining of the brain and spinal cord) or septicemia (a bloodstream infection).
Symptoms can first appear flu-like and may quickly become more severe. Early detection and diagnosis are essential for timely treatment with antibiotics. You should not delay seeking care if you experience the following symptoms: fever, chills, headache, stiff neck, nausea, vomiting, sensitivity to bright light, and possibly a rash.
Vaccines
The meningococcal conjugate vaccine can provide protection against meningococcal disease type Y.
VDH encourages parents and healthcare providers to make sure that children receive all recommended vaccines. Teenagers should receive their first dose of the MenACWY vaccine prior to entering 7th grade, and a booster dose before 12th grade.
If you are a part of a group that is considered high-risk for meningococcal disease, including people living with HIV, those whose spleen is damaged or removed, people with sickle cell disease, anyone with a rare immune condition called "complement deficiency" or anyone taking a type of drug called a "complement inhibitor," you should talk to your healthcare provider to make sure you are up to date on the MenACWY vaccine.
For additional help, contact your local health department or call (877) VAX-IN-VA.
The latest information is available on the VDH meningococcal disease outbreak response website.